Cold brew, matcha and ginger: Google's trending markets to target
Healthy and homemade lead the pack in Google's latest trends report.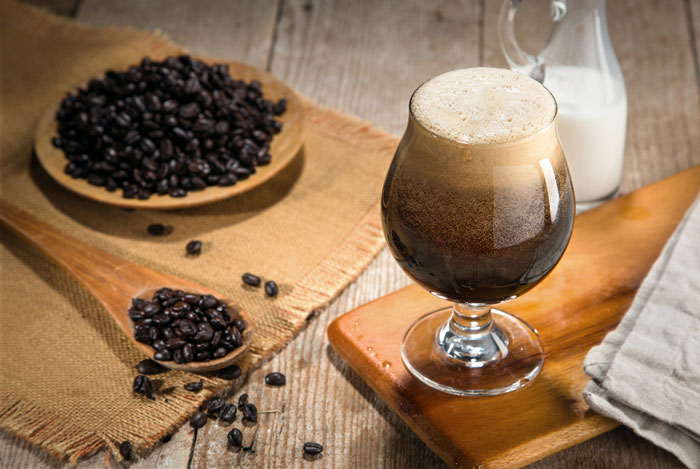 COLD BREW RISING: Google's team tracked the best performing search terms.
Once confined to the kitchens of only the most discerning, cold brew and macha have piqued the public's interest.
This is according to the Beverage Trends Report 2017. The paper, produced by Google, analysed search terms over four markets to uncover rising trends. Researchers poured over top-volume queries around non-alcoholic beverages in the USA, UK, Spain and Mexico. They then categorised them into sustained risers, seasonal risers and rising stars. Trends in decline were also analysed and outlined by the researchers. Data from Google Search and YouTube, a Google subsidiary, made up the backbone of the report, but it went further. The team said they 'analysed the language' in top trend-related videos to show how they are talked about and what this means for manufacturers. Consumers even had a voice. Google spoke to 1,000 people across the four markets to understand the minds behind the burgeoning trends. 
Cold brewing up a storm
In the USA, interest in cold brew has shot from a murmur to a veritable howl since 2012.  The preparation saw its stratospheric rise of 158 per cent year-on-year growth begin in the summer of 2015. Researchers credit 'mainstream retail brands' for this climb. But, they said, the DIY aspect seems to be the main force driving people to put down the kettle.
For the uninitiated, cold brew uses room-temperature or cold water to, as the name suggests, brew coffee. It is a slow process, often taking between 12 and 24 hours. Though it is comparatively new to the Western consumer, this way of preparing coffee is old hat in Japan where it has been used for 300 years.
YouTube influencers, identified by the team at Google, used a few key words when talking about the brew. 'Smooth' took the crown at 27 per cent with 'bitterness' and 'chocolatey' close behind at 26 and 24 per cent respectively.
The report said: "While search data provides insight into what consumers are thinking about a product, YouTube data enables us to understand how content creators are educating consumers on these new trends.
"When exploring the top words associated with cold brew across YouTube, it becomes clear that influencers are touting cold brew for its flavor-related benefits, including reducing acidity and bitterness while enhancing sweetness."
Infusion revolution
An exception to the rule, the Spanish consumer ranked cold brew eighth in the process-based drinks market. Instead, they favoured a host of infusions with ginger ruling the roost. Curiosity for the trend spread further than just the Spanish market with British, American and Mexican consumers also Googling various alternative brews.
In their report, Google addressed the issue of cultural differences by pooling 'tea' and 'infusion' into one category. The report said: "The term "infusion" has different meanings in different markets, depending on temperature. In Spain and Mexico, infusions are hot. In the US and UK, infusions are cold while hot water infusions are called "tea". For this report, we explored both teas and infusions for consistency across markets."
Again rising from the East, bubble tea and matcha are among Americans and Brits favoured search terms. The consumer in three out of the four markets seems to be interested in the health benefits that may go along with these trends. In Spain, Britain and Mexico, they often searched 'calories', 'weight', 'slim down' and 'sugar' along with their infusions or teas. Americans it seems were more interested in the experience than benefits or ramifications. They searched 'near me', 'tea house' and 'high tea' when their interest in bubble, boba and oolong was stirred.
Ginger takes root
Beyond simply tea, ginger has wormed its way through the drinks market over the last four years. Brits were most interested in the root until 2014 when Americans took notice. Over all four markets, it sustained year-on-year growth of around 30 per cent. Again, this taste aligns itself with the perceived health benefits of the root. Consumers were curious about weight loss, detox and fasting when searching ginger-based beverages.
The report writers attribute the bulk of the growth to tea, beer and ale – areas in which the demand has grown by 32 per cent every year since 2014. Winter brings the biggest spike while in the summer interest in ale and beer grows. Ginger infusions, juices and water grew by 79 per cent year-on-year across all four markets.
Matchado about matcha
Matcha has been a dietary staple in Japan for nearly a millennia. It comes from pulverised green tea leaves and is perhaps most recognisable in its unearthly-green colour which tints everything in which it is used.
Health, once again, seems to be pushing this green ingredient into the forefront of consumer consciousness. With the help of influencers singing its praise, it jumped 202 per cent as a search term among US Googlers in 2015, 200 per cent among Brits and 114 per cent among the Spanish. Whilst the growth slowed, the interest has remained and in 2016, matcha began to spread outside of the drinks industry.
The report said: "Prior to 2016, interest in matcha flavoured foods was almost non-existent across the four markets. While matcha drinks continue to grow at a strong rate of 64 per cent year-over-year across the four markets, matcha associated foods such as cake, cookies and ice cream have been gaining interest at a rate of 62 per cent year-over-year."
In the drinks market, matcha is gaining ground in the coffee house with lattes based on the ingredient growing 70 per cent year over year at the beginning of 2017 across the four markets.
Influencers most often talked about the antioxidants in which matcha is famously rich, with 27 per cent of their comments revolving around this benefit. 'Rich', 'smooth', 'cream' and 'metabolism' also scored highly.  
Filter frenzy
Water is undergoing something of a boon if search terms are to be believed. Google said that there is a "growing interest in safe, clean and accessible water options" as well as a rising demand for premium water, "elevated via process or container". Chief among the water-related search terms is 'water dispenser'. In Mexico, instances of these searches grew by 41 per cent year-on-year; Britain was next up with 24 per cent, followed by the US with 20 and Spain with 14 per cent. By comparison, 'water filter' went up 34 per cent in Mexico, 16 per cent in Britain, 6 per cent in America and 15 per cent in Spain.
YouTubers focused mostly on how the water dispenser with impact on their tea making, followed by its taste and then convenience.
Turning to YouTube to explain the rise of filters, the researchers said: "We used 'caption' data to analyse the language of top influencer content related to water filters. What we discovered is that most of the top YouTube content on water filters is focused on the 'before and after' of filtering dirty, bacteria-filled waters using activated charcoal."
Word from the wise
At the end of each section of their report, Google offered an insight into how people working in the drinks industry might make the most of each trend.
For cold brew coffee, they said: 
Highlighting "process" can be a driver of interest and a reason for consumers to recognise extra
value in your beverage.
Associating your brand with DIY is a way to build credibility and connection to a process, and to show expertise.
Meet different consumer wants, needs and desires related to cold brew at the right moment.
For those hoping to enter the infusion market they said:
Temperature is a new dimension to consider in dialling up positive health associations with your brand.
Reach consumers when they are looking to foster healthy rituals, at the right moments in the day.
Connect with consumers when they want to connect with others; turn your beverage into an experience, in or out of home.
For ginger:
Try experimenting with this flavor to create new ginger-based flavor combinations and untapped opportunity.
Reach your audiences based on the seasonality of the beverage, rather than the seasonality of ginger.
Consider opportunities to educate US and UK consumers on the many benefits of ginger.
Matcha:
Innovate with new food and beverage products that incorporate this trending flavor.
Position matcha as an indulgence, as a healthy beverage or as the best of both worlds.
Challenge your foodie audiences to explore new flavor combinations. Invite them to find the perfect matcha match.
And finally, for water:
Re-imagine how to make safe, clean water more accessible in people's lives.
Consider communicating the safety of the materials in your beverage packaging and innovate accordingly.
Try showing consumers vs. telling them. Make it easy for consumers to see the process you use to make your product safe.