Iced tea consumption sees growth in all regions
Global iced tea consumption volumes are expected to reach over 37bn litres in 2015, thank to its association with the health and wellness trend…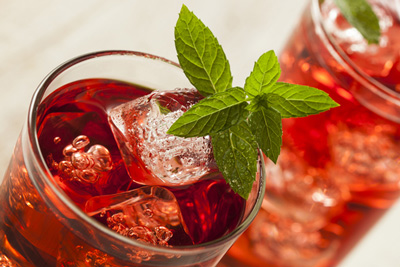 Global iced/ready-to-drink (rtd) tea consumption volumes are expected to reach over 37bn litres in 2015, with growth seen in all regions, according to Canadean.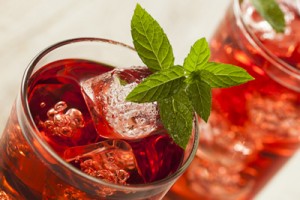 The Company says that the main factor for the increase of the category in North America and Europe is its association with the health and wellness trend. With the USA consuming nearly 3bn litres more than all of Europe, second globally only to China, it remains the main driver for growth in the western markets.
The natural image of iced/rtd tea drinks lends itself as a good non-carbonated lower sugar product as many consumers shift from traditional carbonates. For this reason, many of the larger iced tea players in Europe and North America have launched reduced sugar variants, such as Gold Peak (Coca-Cola) diet and unsweetened tea, as increased consumption warrants increased attention and investment in this category.
Lipton (Unilever), Arizona (Ferolito, Vultaggio), and Nestea (Nestlé) remain the largest brands in North America and Europe and all have launched new products to utilise this dynamic market. The most popular flavours remain lemon, plain tea, and peach although there have been many launches of new flavour variations such as lime, orange/mango and yumberry. Increasing numbers of unsweetened, organic, and diet variants have been observed, in response to the influx of consumers searching for healthier alternatives.
Manufacturers are producing iced tea with herbal enhancements
Producers are further building on the healthy image by adding herbal enhancements (often traditional to Asia) such as ginseng, matcha, and hibiscus, and putting the antioxidant and cleansing properties of tea at the forefront of the brand image and marketing. Brands such as Ovvio (Ovvio Beverages) have begun promoting cold brew tea, in combination with herbal enhancements, as cold brew tea is believed to better release antioxidants and have a more complex flavour without the bitter and tannic flavour of hot brewed tea.
This fits the artisanal/craft trend seen in the West, as well as the health and wellness trend, and has been well received by an initially niche consumer group. Innovative packaging from Vivid (Vivid Drinks) combines these attributes with the 'on the go' lifestyle of many consumers buying premium beverages. The brand followed the success of its flagship Matcha drink with appealing flavour combinations and a powdered format, to be added to food as well as drink. Some less well-known herbal enhancers are also being found in the iced tea market, such as tulsi – a sacred plant believed by Hindus to have healing properties – in Coca-Cola's Honest Tea Heavenly Lemon Tulsi Tea.
Though this innovation is keeping interest fresh and products interesting, traditional peach and lemon flavours remain firm iced tea favourites, and the traditional international companies making them remain the driving force for the category's global growth. Niche brands and products are addressing the demand for increasingly healthier drinks, though 'normal' iced/rtd tea drinks continue to tick the health box enough for many consumers.