Genetically Modified (GMO) Food Market to reach 130 million tons by 2021
According to Research Nester, the global genetically modified organism's food market will grow at a compound annual growth rate (CAGR) of 3.2% by the end of 2021.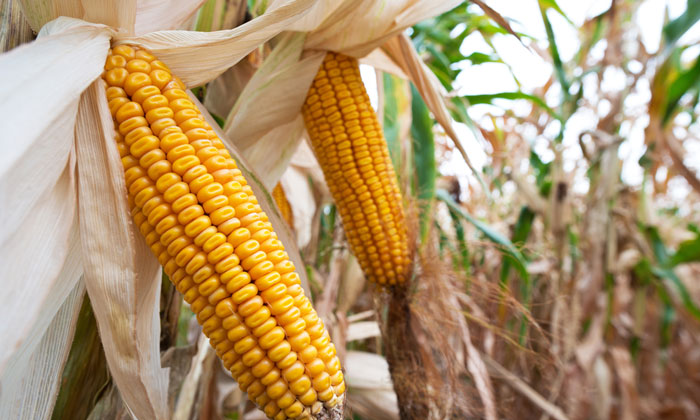 Since genetically modified food was approved by FDA for consumption, there has been a lot of debate over its safety for humans. Despite all of the criticism and hindrances, the GMO food market has started picking up in recent years due to the nutritional value it offers. However, the GMO food market is in its nascent stage and has a long way to go to reach every shelf in the market. As the demand for GMO food is on a continuous rise, stacked traits, a mix of more than one transgene, is expected to see the highest growth when compared to Herbicide Tolerance (HT) and Insect Resistance (IR). 
The research predicted that production of genetically modified crops will increase from 112 million tons in 2015 to 130 million tons in the year 2021.
Growth Drivers and challenges
A global demand for increased production capacity with limited existing resources, along with very less or no use of pesticide, is the major factor that is projected to drive the demand for the GMO food in near future. In addition to this, spiked demand for nutritious food items with long shelf life is yet another reason to help the GMO food market to expand in 7-8 years time.
However, genetic pollution creation in the soil is the major setback for GMO food producers; government regulations must be met very strictly to grow GMO food. Furthermore, lack of awareness amongst people and the social acceptability of the food are projected to dampen the global genetically modified food market in coming years.
Market Size and Forecast
North America was the largest market for genetically modified food market in the year 2014. Currently in the U.S, 86% of corn, 93% of soybean and 90% of cotton are genetically engineered. However, in Canada only four kinds of GM crops are grown: corn, soy, canola and sugar beet.
At present, Europe imports approximately 60 GM products from other countries, especially maize, soy bean, cotton and sugar beet. In addition to that, 17 new genetically modified food items have been given a green signal to be imported in Europe. Citing the reforms in the region and demand for GMO foods, Europe is expected to become one of the net imported of the GMO foods in near future.
Furthermore, in Asia-Pacific region countries are witnessing a strong growth in GDP figures in recent years. India and China are projected to be the emergent countries for the genetically modified food market.
Currently, U.K. is the largest IT managed services market in Europe which is anticipated to be surpassed by Germany by the end of 2018.