Food inflation reaches lowest level in last 12 months
New data from the BRC has revealed that food inflation decelerated to 11.5 percent in August 2023 and is at it lowest since September 2022.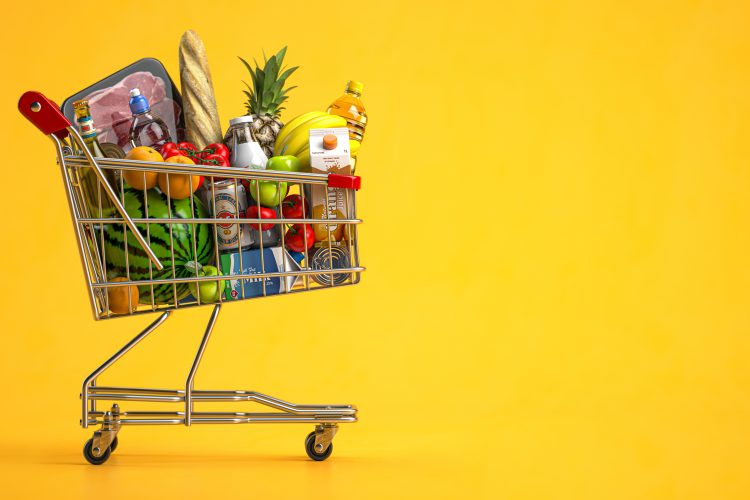 The British Retail Consortium (BRC) has announced that food inflation in August 2023 dipped to 11.5 percent, down from 13.4 percent in July 2023. It has said that its current level is the lowest level of food inflation since September 2022.
In addition, the BRC has revealed that shop price annual inflation decelerated further to 6.9 percent in August. This is down by 0.7 percent from 7.6 percent in July. What's more, the BRC has said that this rate is below the three-month average rate of 7.7 percent and shop price growth is "at its lowest since October 2022".
Looking at fresh food specifically, inflation for this category "slowed further in August" according to the BRC and stands at 11.6 percent. This is down from 14.3 percent in July this year. Meanwhile, ambient food inflation dropped to 11.3 percent in August which is down from 12.3 percent in July 2023.
Commenting on the statistics, Helen Dickinson, OBE, Chief Executive of the BRC, said: "[This is] better news for consumers as shop price inflation in August eased to its lowest level since October 2022.
"This was driven by falling food inflation, particularly for products such as meat, potatoes and some cooking oils. These figures would have been lower still had the Government not increased alcohol duties earlier this month."
Dickinson went on to note that inflation is "on course to continue to fall thanks to retailers' efforts" however she explained that there are still "supply chain risks for retailers to navigate".
"Russia's withdrawal from the Black Sea Grain Initiative and its targeting of Ukrainian grain facilities, as well as poor harvests across Europe and beyond, could serve as potential roadblocks to lower inflation. A potential £400m hike to business rates bills from next April would certainly jeopardise efforts to tackle inflation unless the Chancellor intervenes," continued Dickinson.
Also commenting on the food inflation deceleration, Mike Watkins, Head of Retailer and Business Insight, NielsenIQ, said: "The unpredictable weather of recent weeks has dampened consumer demand with some high street retailers increasing promotional activity and food retailers continuing to extend price cuts, as the inflationary pressure coming from supply chains continues to lessen.
"Looking ahead, a NIQ survey shows that 60 percent of households expect to be severely or moderately impacted by rising household costs in the coming months so once back from summer holidays, we expect consumers to remain cautious about discretionary spend even as inflation decelerates."