Grocery price inflation sharply falls to 12.7 percent
Latest Kantar data has revealed that grocery price inflation has fallen by 2.2 percentage points to 12.7 percent in the four weeks to 6 August 2023.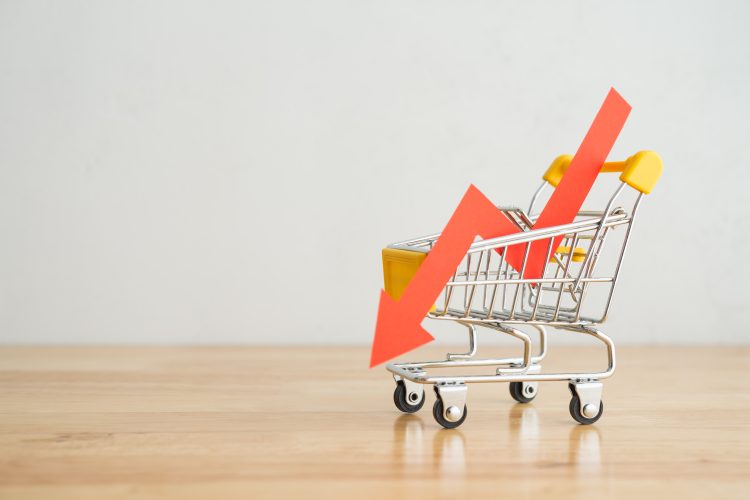 Grocery price inflation has fallen by 2.2 percentage points to 12.7 percent in the four weeks leading up to 6 August 2023, according to Kantar.
Data has also revealed that the overall take-home grocery sales increased by 6.5 percent over the same time period. This is down by 3.9 percent  from June 2021 where it stood at 10.4 percent.
Commenting on the drop, Fraser McKevitt, Head of Retail and Consumer Insight at Kantar, said: "The latest slowdown in price rises is the second sharpest monthly fall since we started monitoring grocery inflation in this way back in 2008.
"Prices are still up year on year across every supermarket shelf, but consumers will have been relieved to see the cost of some staple goods starting to edge down compared with earlier in 2023," continued McKevitt.
Looking at some specific price differences, McKevitt noted that "shoppers paid £1.50 for four pints of milk last month, down from £1.69 in March, while the average cost of a litre of sunflower oil is now £2.19, 22 pence less than in the spring".
Meanwhile own-label goods seemed to remain popular over the course of July, with sales up by 9.7 percent. However branded product sales also increased, and were up by 6.4 percent. 
"Own-label sales continue to outpace branded, although the gap between the two is closing. Buying supermarket lines is just one of the ways people have been trying to save money at the tills and we can see the impact on how much they are spending," continued McKevitt.
Turning to average price of household food shops, Kantar data showed the average increase in households' weekly grocery shop is £5.13 when compared to 2022. Twelve months ago, Kantar reports that consumers would have been paying £11.27 more for like-for-like items based on the current rate of inflation."
McKevitt also commented on changes in summer sales, noting: "Volume sales of ice creams were down by 30 percent, while soft drinks sales were nearly a fifth lower than 12 months ago.
"Halloumi, a new staple of the British summer menu with shopper numbers growing by 218 percent since a decade ago, was also down by 27 percent".
Certain supermarkets faired better than others when it came to sales during the 2023 summer months so far. Kantar revealed that Tesco and Sainsbury's "outperformed the market this month", with a sales growth of 9.5 percent and 9.3 percent respectively over the 12 weeks to 6 August 2023.
Meanwhile, discount supermarket Aldi was found to be the "fastest growing retailer for the fourth month in a row", with sales increasing by 21.2 percent versus 2022, according to Kantar.