Kellogg Company and Kroger join forces to fight food insecurity
The Kellogg Company has donated $35,000 to support Freestore Foodbank and has partnered with Kroger to tackle food insecurity in the US.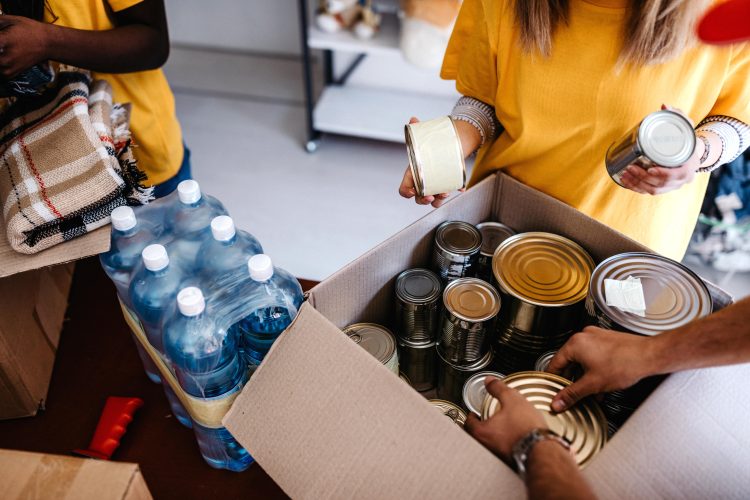 Hoping to help to tackle food insecurity in the US, Kellogg Company and Kroger have entered a partnership and have donated $35,000 to Greater Cincinnati's Freestore Foodbank.
According to the United States Department of Agriculture (USDA), in 2021, 10.2 percent (13.5 million) of US households were food insecure at some time during 2021. As a way for those in need to get food support, some turn to food banks, in fact, Feeding America has said that, 53 million people in the US turned to foodbanks in 2021.
"Kroger is committed to ending hunger in the communities in which it operates by improving access to fresh food for everyone," said Jenifer Moore, Corporate Affairs Manager of the Cincinnati-Dayton Division, Kroger.
"With the generosity of brands like Kellogg Company, Kroger is able to partner with Feeding America and local food banks to support hunger-relief programs that are making a difference in the neighbourhoods Kroger calls home."
Also commenting in the importance of fighting food insecurity. Carrie Sanders, General Manager of Portable Wholesome Snacks, Kellogg Company, said: "With 34 million people in America not knowing where their next meal will come from, the need to help feed and fulfil continues.
"Kellogg's Better Days® Promise is committed to feeding people in need, and we're proud to partner with Kroger to support those facing hunger in our communities."
The donation by Kellogg is part of its Better Days® Promise strategy, something that aims to create "better days" for three billion people by 2030. According to the company, Kellogg has fed more than 252 million people facing hunger and reached more than 5 million children through feeding programmes since 2025.
In another bid to support families in need, Kellogg has said that it will also be launching activities such as planting seeds and nutrition education for families in the US to participate in.