What BBQ cooking habit increases the risk of food poisoning?
An expert highlights some of the main food safety concerns during BBQ season and how Brits can avoid them when hosting for family and friends.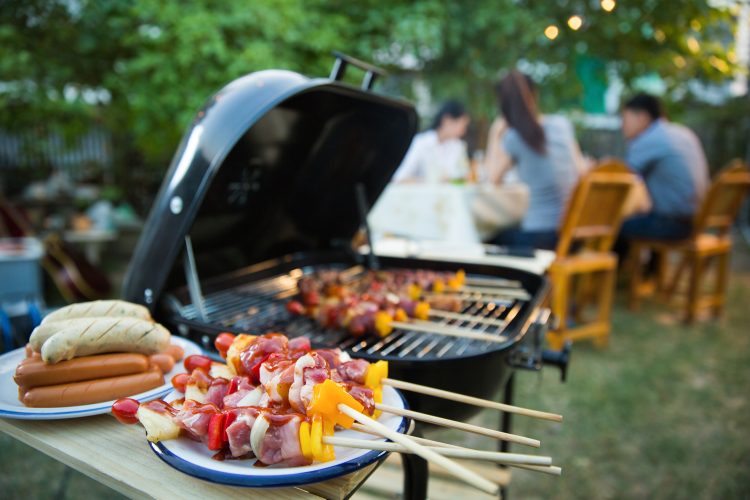 We are now in the middle of Summer, a season where many Brits are reaching for their metal tongs and cooking BBQ food in the garden.
But what are the food safety risks that come with this? According to a kitchen expert, there is a simple safety tip that is often ignored during BBQ season.
Mert Yashar, Director at House of Worktops, claims that Brits often prepare their raw meat products on a plate or board and carry them to their BBQ before returning the cooked meat to the same surface.
"It's easy for many of us to forget essential kitchen safety tips while celebrating the warm weather, but with data showing that food poisoning cases rise in the summer months, it's important to stay on the ball," said Yashar.
According to the Food Standards Agency (FSA), there are 2.4 million cases of foodborne illness a year, and the risk rises in summer as the warm weather boosts bacterial growth.  In fact, nationwide google searches for "food poisoning symptoms" rose by 60 percent in June 2023 alone.
Yashar explained: "As we've already enjoyed some high temperatures over the last month, it's likely many of our friends and family have already hosted or discussed hosting a BBQ. And while it's practically a British summer staple to fire up the grill as soon as possible, the fact is that many hosts will start to let their food safety standards slip once the good weather kicks in.
"The most easily-avoidable mistake that many make is laying out their raw meat in an easy-to-grab fashion on a chopping board or plate, which they then carry to the grill. They then place the cooked products back onto the same surface to be transported back inside, or to an outdoor table where condiments, garnishes, and guests are waiting. 
"Just because the meat has been cooked doesn't mean it's safe to place it on a surface that's previously held raw meat, as this will cause contamination. And it's easy to forget this, as you're likely preoccupied with not burning the meat or yourself on the grill." 
Another food safety issue highlighted by Yashar included leaving raw meat unrefrigerated for an extended time while waiting for the grill to heat up. As well as this, they noted that some Brits fail to keep side dishes covered to protect them from bacteria or bugs while also rushing to take meat off the grill to free up for the next batch of food.
"Hosts can even find themselves reapplying the same marinade they've placed raw meat in to baste the cooked meat on the grill – just before serving it to their unsuspecting guests," continued Yashar.
However the expert highlighted that is isn't just food contamination that is a cause for concern, it's also BBQ safety. Barbeques reportedly account for 1,800 accidents and emergency visits yearly, with 44 percent being for burns and one in 10 being due to cuts from sharp objects.
According to Yashar there are some easy ways to prioritise fire and food safety at your next BBQ. These include: Keeping raw and cooked meat utensils separate, making sure meat and side dishes are covered and avoiding placing hot dishes on cold and wooden surfaces.
Yashar also notes the importance of cleaning the grill before it is fired up and keeping a bucket of water or sand nearby.
With a two-week heat wave on the horizon for July in the UK, Brits may want to take note of the above food safety steps before inviting family and friends over to eat in the sun.