Should food delivery apps be promoting low-calorie options?
A new study has argued that promoting lower-calorie options on delivery apps could help users select healthier options.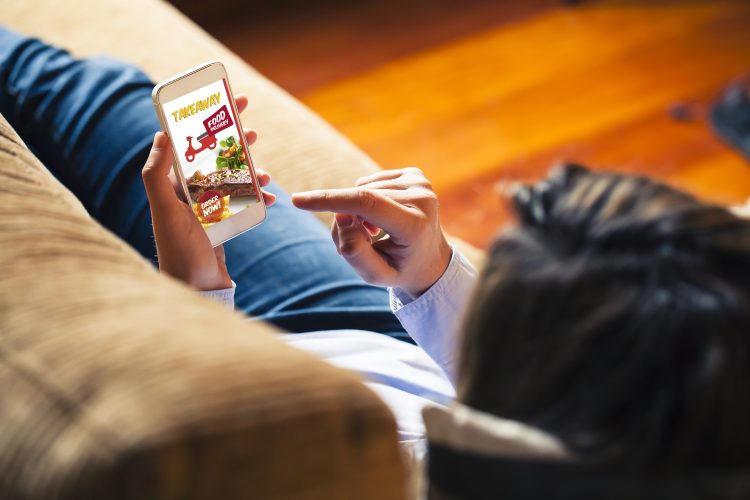 Following a set of randomised trials, researchers state that food delivery apps should be promoting low-calorie options as it could help users to select healthier options.
The trials involved over 23,000 UK adults, with the results finding that promoting low-calorie alternatives could reduce the average excess calorie content of orders by 2-15 percent.
Currently in the UK, 25.9 percent of adults are obese, according to UK Parliament. In fact, the World Health Organization has said that there are more than one billion people that are obese worldwide.
The research involved using a simulated food delivery app and found that interventions which positioned lower-calorie foods and restaurants more prominently, pre-selected smaller portions by default, and displayed calorie labels, all significantly reduced the total calorie content of takeaways when compared to a control app.
The research was lead by Dr Filippo Bianchi from the innovation foundation Nesta and the Behavioural Insights Team, London, along with colleagues from the University of Oxford.
"Our findings suggest that simple interventions could help people select lower-calorie options on delivery apps without the need to remove less healthy options," said Dr Bianchi.
"This doesn't mean that we always have to swap pizza for a green salad – even initiatives that make it easy to make small changes to what we eat could help to slowly reduce obesity, if delivered at scale."
According to the researchers, around 25 million adults in the UK use food delivery apps such as UberEats, JustEat and Deliveroo, which translates to 55 percent increase since 2015.
"Delivery apps could reach millions of people and help us select healthier food options, and yet there is very little research looking at what works to promote healthier and more nutritious options in these settings," commented Dr Bianchi.
"The studies provide encouraging proof-of-concept evidence that small tweaks in delivery apps could help many people to identify and select healthier foods."
Going forward, Dr Bianchi recommended that similar initiatives could be tested with real restaurants and delivery apps to assess the long-term impact of the interventions in the real world.
"Further research should also explore the best way to balance desired health impacts while minimising effects on businesses and on cost-of-living concerns for consumers," concluded Dr Bianchi.