How much has the war in Ukraine cost the world in grain exports?
A study has found that disruptions in exports of grains from Ukraine and Russia cost the world's economy more than $1.6 billion during the first year of war.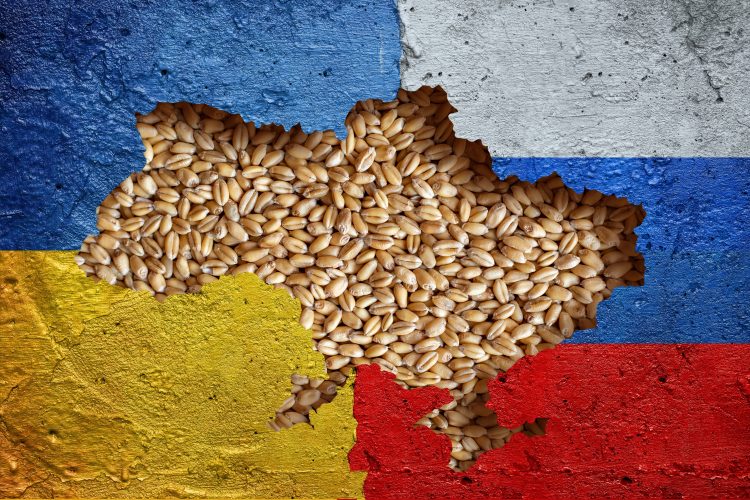 With the ongoing war between Russia and Ukraine, numerous food exports have been impacted in the past year, including grains such as wheat and maize.
However a new study, led by Adam Rose, research professor at the USC Sol Price School of Public Policy and its Center for Risk and Economic Analysis of Threats and Emergencies (CREATE), has estimated that disruption to exports of grain commodities during a projected one-year period of the war will result in a $1.6 billion loss for the global economy.
"Russia's unprovoked invasion of Ukraine has disrupted world commodity trading and has ramifications for many countries in terms of shortages and price increases," said Rose.
The study has also found that disruptions of Ukrainian exports will have the largest impact on its own economy, with a reduction in GDP of over $858 million. The researchers have said that this is partly because of its "relatively large trade dependency".
Meanwhile, the researchers have said that the Russian economy will "suffer a negative GDP impact of only $3.8 million" from disruptions of its own exports, something they say is primarily due to Russia's "much lower" disruption and trade dependency, as well as improvements in its terms of trade related to appreciation of the ruble.
With grain export reductions from both Ukraine and Russia, the rest of Asia has been projected to incur a $573 million decrease in GDP, according to the study, with the rest of Europe and the former Soviet Union, China, Africa and the Middle East also "likely" to incur GDP losses.
However, other countries and regions, such as India, Canada and Latin America, are projected by the researchers to grow in GDP as they "fill some of the gap" in grain exports from the war-torn countries.
One of the study's  co-authors, Dan Wei, research associate professor in the USC Price School and a CREATE Research Fellow, concluded: "The global negative impact on GDP would have been higher by another $590 million during the first year of the war had the Black Sea Grain Export deal not allowed Ukraine to ship agricultural products through the Black Sea."