ReadyWise now available on Amazon in Europe
A manufacturer of emergency food supplies in the UK and US is now available on Amazon for various countries in Europe.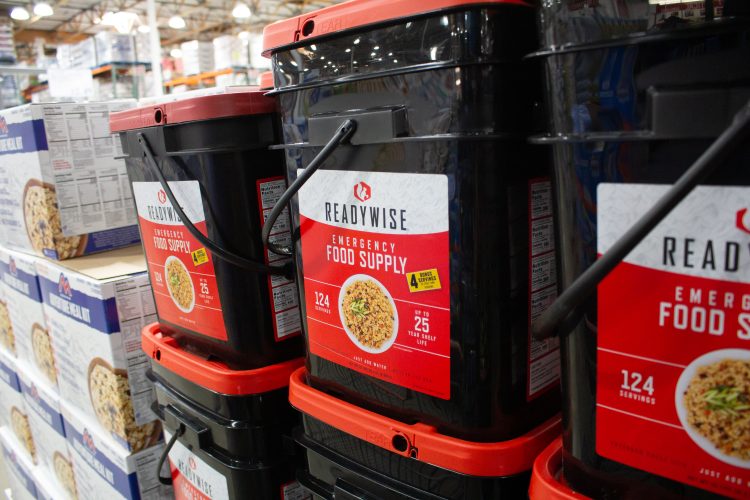 ReadyWise has announced that it is now available on Amazon in several countries, including the UK,  France, Germany, Poland, Belgium, Holland, Sweden, Italy and Spain.
According to Action Against Hunger, 43 million people across 38 countries globally are at risk of falling into famine or a severe hunger crisis. It also claims that, worldwide, almost one in 10 people don't have enough food to eat.
To combat this figure, the emergency food supply company has said that food supplies can now be delivered "directly to your door", something they claim will make it "easy for millions of families to get prepared before disaster strikes".
"Without being paranoid, there are several reasons why households should have extra food stored away, like severe weather events, power outages, financial emergencies, pandemics, and more," said Morten Steen-Jorgensen, CEO of ReadyWise.
"We are working hard so Europe can easily access our life-saving products, which is why we are excited to partner with Amazon to prepare more people."
The company has several short-term and long-term options (including 60-Serving or 120-serving entree buckets, that include various recipes of lunch and dinner). The meal preparation process reportedly only requires consumers adding water and the company claims that they are ready within 10-15 minutes.
What's more, ReadyWise has said that all meals have a 25-year shelf life and come in light weight buckets that are "easy to grab in an emergency".
"They also have everything needed for a well-rounded and nutritious diet, like freeze-dried breakfasts, meats, vegetables, and fruits," said ReadyWise.