Dollar stores are the fastest-growing food retailers in the US
A study by Tufts University has found that dollar stores are permeating the food market in the US, especially in rural areas.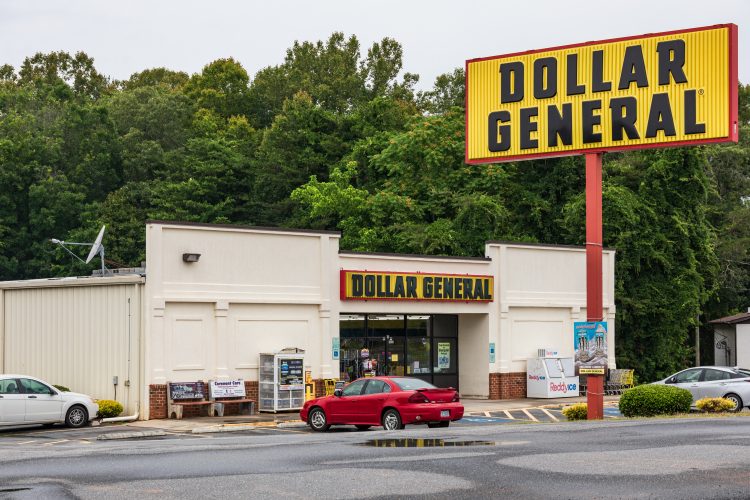 With food inflation in the US increasing by 10.4 percent in December 2022 from the previous year, researchers at Tufts University have claimed that dollar stores are now the fastest-growing food retailers in the US.
The researchers have also said that dollar stores have doubled their share in rural areas and households with more purchases at dollar stores also tended to be lower-income and headed by people of colour.
According to the study, food and beverages stocked by dollar stores are typically lower in nutrients and higher in calories, however a small percentage of such shops carry fresh produce and meats.
Dollar stores are said by the researchers to have a growing footprint, especially in the remote South, however these regions reportedly already have higher baseline levels of obesity and food insecurity.
"Dollar stores play an increasingly important role in household food purchases, yet research on them is lacking," said Wenhui Feng, First Author of the study and Tufts Health Plan Professor of Health Care Policy and Assistant Professor of Public Health and Community Medicine at Tufts University School of Medicine
"Many localities have established policies such as zoning laws aiming to slow dollar store expansion even though we don't fully understand the role that they play."
"It was surprising to see this one type of business dominated many areas that I visited. I was intrigued," says Feng. Agreeing with her observation, Sean Cash, Bergstrom Foundation Professor in Global Nutrition and Associate Professor at the Friedman School of Nutrition Science and Policy, said that he had a similar experience visiting his small hometown in upstate New York, where he observed residents crowding the local dollar store for groceries.
To carry out the study, Feng, Cash and Co-Author Elina T. Page from the US Department of Agriculture's (USDA) Economic Research Service, analysed how Americans use dollar stores to access food by observing food-purchase data between 2008 until 2020 from the IRI Consumer Network.
"In general, as people's income goes up, they spend less of their budget at dollar stores," explained the Tufts researchers.
"But they also found that in rural and low-income areas, people spend on average more than five percent of their food budget at dollar stores. In particular, rural non-Hispanic Black households spend 11.6 percent of their food budgets in dollar stores. Households in the rural South also spend in large numbers. "
Citing the South as a "hotspot", Cash explained that "the dollar-store business model originated in the South. They have more distribution centres there, and there's also more consumer demand."
"It's a notable evolution: Dollar stores once focused primarily on personal care and craft items. Now, they're expanding to offer pre-packaged, shelf-stable food items. These items might be convenient, but they often have suboptimal nutritional value."
For people living in remote areas, dollar stores could be an option for their food shops, even though they "don't tend to specialise in fresh foods and produce".
"In some ways, their rise is actually a positive development, providing consumers with food options in low-access areas. On the other hand, the recent growth in dollar store food expenditures raises concerns that such stores could force out local grocers through competitive pricing," said the Tufts researchers
Planning to investigate health and dietary outcomes in the future to highlight the types of food typically purchased at dollar stores, Feng said: "We are now working on a study to see how the healthfulness of the foods purchased in dollar stores compared to other retail outlets."