PepsiCo UK's innovations to save over 1,200 tonnes of emissions
New green initiatives have been launched by PepsiCo UK which are set to omit 1,200 tonnes of greenhouse gas emissions from its supply chain annually.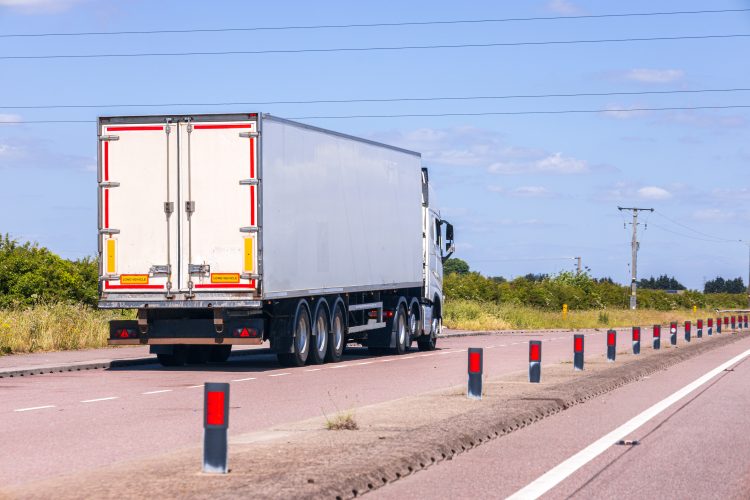 PepsiCo UK has announced a series of strategic innovations that the company hopes will allow for a 1,200-tonne reduction in greenhouse gas emissions (GHG) annually across its supply chain once fully rolled out.
With sustainability in mind, the company has stated that it has doubled its climate change goal and is pledging to reach its net-zero emissions target by 2040.
Vegetable oil to fuel trucks
Following the introduction of PepsiCo UK's innovations, more than one million miles of truck journeys in the UK will be powered using cooking oil starting November 2022.
Working with its haulage partner Pollock (Scotrans) Ltd, PepsiCo UK plans to use recycled Hydrogenated Vegetable Oil (HVO) to fuel trucks (rather than diesel) between the Quaker Oat mill in Cupar (Scotland) and Leicester (England), the home of food manufacturer Walkers.
By using HVO to power over 3,000 journeys each year, PepsiCo claims that every mile will have 80 percent less GHG emissions compared to conventional diesel.
We'll be powering over one million miles of journeys with recycled Hydrogenated Vegetable Oil – which has 80% less GHG emissions than conventional diesel ♻️

Find out more about how HVO-powered trucks can help us reach net zero by 2040 🙌

— PepsiCo UK News (@pepsico_uk) November 10, 2022
"Using alternative fuels across our manufacturing and logistics operation is one key component in our plan to reduce our emissions footprint," said Simon Devaney, Sustainability Director at PepsiCo UK and Ireland.
Electric vehicles
What's more, PepsiCo UK plans to introduce novel electric vehicles to move the 40,000 pallets that hold Walkers crisps and snacks around its Leicester, England distribution centre.
The first fleet of the electric yard vehicles has reportedly already been delivered however there are plans to expand further in 2023.
As part of its transformation programme PepsiCo Positive, these green innovations may act as key drivers in the company's pursuit to reduce absolute GHG emissions across its direct operations (scope one and two) by 75 percent and its indirect value chain (scope three) by 40 percent by 2030.
PepsiCo UK has claimed that its overall pursuit is expected to result in the reduction of more than 26 million metric tons of GHG emissions, which is the equivalent of taking more than five million cars off the road for a full year.
Devaney explained: "These initiatives have huge potential, and we look forward to expanding the use of lower-emission transport solutions across our UK operations."
However, highlighting the importance of sustainable practice research and implementation, Devaney concluded: "The work in this area is never done, and we're constantly exploring every possible solution to reduce our impact on the planet."