Zayn Malik demands immediate action on free school meals
Singer Zayn Malik has written to the UK Prime Minister asking for immediate action to be taken regarding free school meals.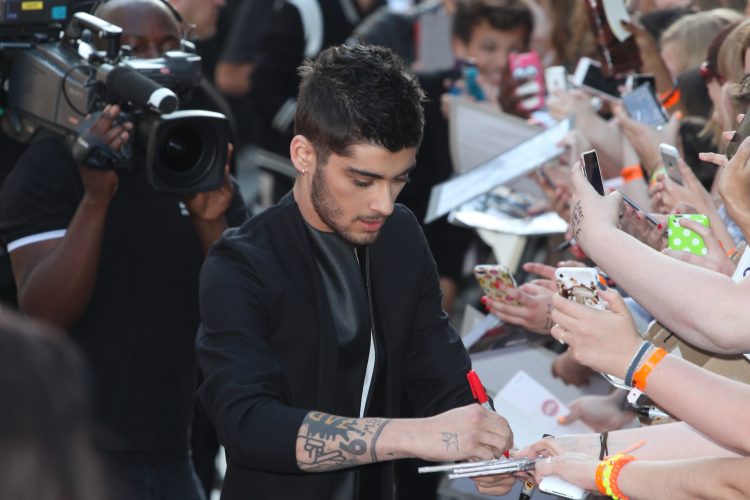 Global star Zayn Malik has written an open letter to Rishi Sunak, the UK's Prime Minister, to voice his opinion on Feed the Future Campaign's plead for free school meals for all children from families on Universal Credit.
The singer, who is a newly named Ambassador of the Food Foundation, has written a personal letter addressed to the UK PM to help voice the concerns of families who cannot afford to pay for school meals for their children.
Malik grew up in inner city Bradford, West Yorkshire and was one of many children who relied on free school lunches, according to the Food Foundation.
"The work the Food Foundation do to tackle child food poverty is close to my heart, as I too was one of the children in the UK that relied on programmes to ensure I was able to eat," he stated.
It has been estimated that there are currently 800,000 children in England living in poverty who do not currently qualify for free school meals. With this in mind, Malik's letter urges the government to commit in their budget on 17 November and give all children living in poverty a free school meal.
"I want government to act urgently to ensure that children no longer have to suffer the trauma and stigma of hunger and poverty and can grow up to have healthy and productive lives," continued Malik.
The star is also now utilising his platform on social media to call on the government to support vulnerable children with families who are food insecure.
Malik is not the first celebrity to call on the government to help school children, in 2020 Marcus Rashford campaigned to extend free school meals during the school holidays. With another celeb using their platform in this way, one hopes this will help to further raise awareness of the thousands of families in the UK who are struggling more than ever to afford food during the cost-of-living crisis.