Russia makes U-turn on grain deal
Less than a week after backing out of grain deal involving Ukraine, Russia has resumed its part in the Black Sea Grain Initiative.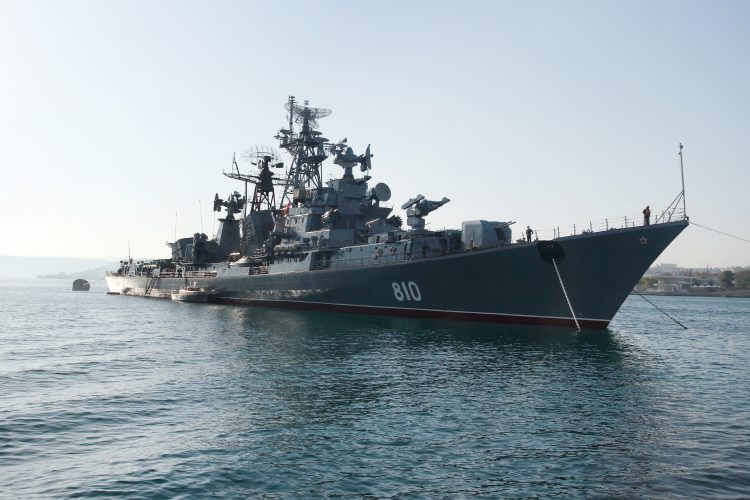 Russia accused Ukraine of attacking its Black Sea fleets
Despite claiming a "terrorist attack" had been carried out using a drone involved in the Black Sea Grain Initiative on 29 October 2022, Russia has now resumed its participation in the deal after exiting the agreement.
New Food previously reported on Russia exiting the deal as the Russian Foreign Ministry claimed that "the Russian side cannot guarantee the safety of civilian dry cargo ships participating in the Black Sea Initiative". Since then, Vladimir Putin, President of Russia, has decided to reconsider Russia's exit.
This decision was taken after Putin received written confirmation from Kyiv, Ukraine, that it will not use the Black Sea grain corridor for military operations against Russia.
In a statement from the Russian Ministry of Defence, Russia has claimed that, with the involvement of an internal organisation as well as assistance from Turkey, "it was possible to obtain the necessary written guarantees from Ukraine not to use the humanitarian corridor and the Ukrainian ports designated for the export of agricultural products for hostilities against Russia."
The statement also declared that "the Ukrainian side officially assured that the Maritime Humanitarian Corridor will be used only in accordance with the provisions of the Black Sea Initiative and the related Joint Consultative Committee (JCC) provision."
Confirming the news in Turkish Parliament, Turkey's President Tayyip Erdoğan said: "The grain transports will continue as agreed before as of 12pm today."
In response to Russia's return to the deal, wheat futures decreased by six percent to $8.5 per bushel, just days after the price increases seen on Monday 31 October 2022, whereby wheat was valued at $8.7 per bushel.
Russia's return to the deal may come as a relief to the food industry, especially with Russia being the world's largest wheat exporter. However, while this news could ease global food security concerns temporarily, the ongoing political turbulence regarding Ukraine and subsequent exportation difficulties mean that unforeseen food insecurity challenges are still possible.
What's more, with the cost-of-living crisis continuing to affect people across the globe, food insecurity caused by political disruption may negatively impact the availability and price of food at an already difficult economic time.