Feeding America calls for industry action with food bank usage up
As inflation rates reach record highs, hunger relief charity Feeding America is calling on all corners of the food industry to come together to combat food insecurity in the US.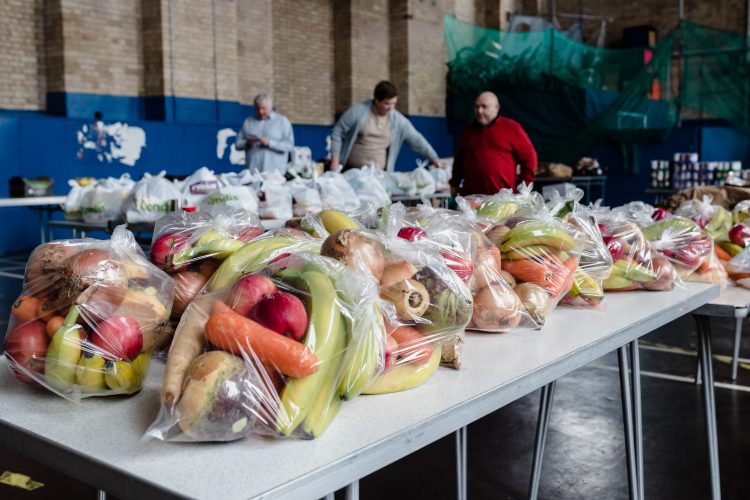 90 percent of food banks reported sustained or increase usage in a recent Feeding America survey
New data from Feeding America has revealed that food banks across the US have seen sustained, and in some cases increased usage , as food prices and increased inflation continues to bite families.
Feeding America data revealed that 90 percent of food banks recorded a sustained or increased demand for services, in a survey conducted in July 2022.
With September marking Hunger Action Month, the food relief charity is calling for more support from all corners of the food and beverage industry, from retailers to government.
While inflation is squeezing the budgets of households across the country, it is also a serious problem for food banks, which rely on the same supply chains and transport solutions as any other manufacturer or retailer.
"Inflation is devastating to the budgets of families, seniors, and people just barely getting by, driving more and more of them to food banks and food pantries," said Katie Fitzgerald, President and COO of Feeding America.
"The problem we're seeing is that food banks are not immune to these inflationary pressures. So, while they're dealing with longer lines at distributions, they face soaring costs and otheratie Fitzgerald challenges to their operations.
"This is not a sustainable situation," Fitzgerald continued. "Hunger in America is a problem that can be solved. There are 66 billion pounds of food that goes to waste every year. We need everyone to be a part of that solution; the government, private sector, food donors, and folks who can contribute and raise awareness about this solvable but really difficult problem."
Feeding America confirmed that Hunger Action Month this September will mark the 15th year that the nationwide network of food banks "will come together to raise awareness and inspire the public to take action on behalf of people facing the impossible choice of hunger."
Millions of Americans are making tough budgeting decisions while facing a food-at-home inflation rate that has increased by 13 percent in the last 12 months, the largest increase since 1979. It's perhaps unsurprising to see that more Americans are turning to their local food bank for support.
"Many people may not give a daily meal much thought. For people facing hunger, a daily meal is not as simple," said Claire Babineaux-Fontenot, CEO of Feeding America.
"Instead, it becomes a different type of choice – an impossible decision between food or other crucial needs, such as electricity, childcare or medicine. Nobody should be forced to make a choice to go hungry. With the public's support, we can come together to help increase food access for all people, so they no longer have to make such tough decisions."
As food prices continue to climb around the world, there's real fear from Feeding America that donations will suffer as a result, just when millions might need their help.