MP faces backlash after claiming there's no "massive use" for food banks
MP Lee Anderson is called "out of touch" after making another controversial claim; this time about food banks and the people that use them.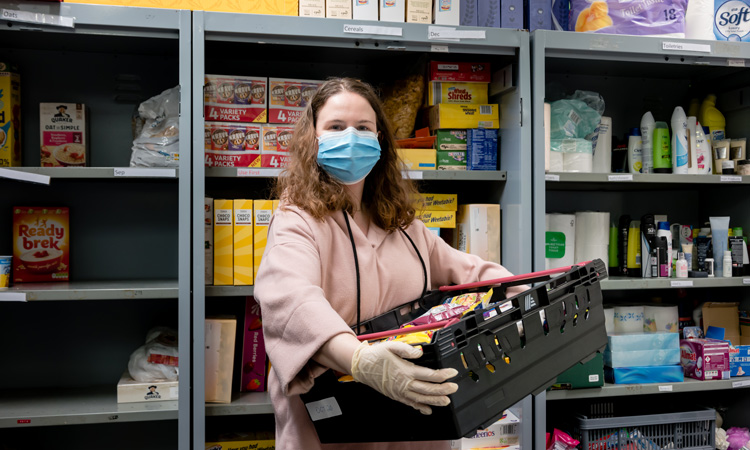 A member of parliament has been criticised for claiming people who rely on food banks don't know how to cook or manage their finances well, adding that people can make meals with a budget of just 30p a day.
Ashfield MP Lee Anderson of the Conservative Party said that there is not a "massive use for food banks" but that people just "cannot cook properly" and "cannot budget". The controversial speech was made at the Commons debate this week which focused on the Government's new Queen's Speech outlining 38 proposed bills, which some say offers little to address Britain's soaring cost-of-living crisis.
When asked if food banks are needed in 21st century Britain, the Conservative MP said there wasn't any need, later adding that what is in fact required are cooking courses.
However, many MPs argued that Anderson was wrong to make these comments. Scottish National Party MP Joanna Cherry, who followed Anderson in the debate disagreed and argued that people use food banks because of poverty in the UK "at a scale that should shame" the country's government.  
Anderson called out his fellow MPs as being "a generation of MPs that never listen".
Many have described Anderson as being "out of touch" and have demanded an apology from the MP, but Anderson has stood by his comments. In an interview with Times Radio, he said that generations of people cannot cook properly or budget well, adding that he is "glad" his comments have caused "all this fuss" because it has started a conversation which he delineates as "common sense".
"There are generations of people out there that simply haven't got the skills to budget properly and… do a proper weekly shop like we used to back in the day."

Conservative MP @leeandersonmp says he's cooked "170 meals for £50" during a cooking course at his local food bank. pic.twitter.com/9QH0WHBMw7

— Times Radio (@TimesRadio) May 12, 2022
"Research from the Trussell Trust and other independent organisations is clear – that food bank need in the UK is about lack of income, not food", Sumi Rabindrakumar, head of policy at the Trussell Trust, told New Food. "Everyone should have enough money in their pockets to afford the essentials but people at food banks are telling us they're skipping meals to feed their children and requesting food products that don't need heating because they can't afford to switch on the oven. For millions of families on the very lowest incomes, this isn't a cost of living crisis, it's about the cost of surviving. Cooking from scratch won't help families keep the lights on or put food on the table, if they don't have enough money in their pockets."
This is not the first time that Anderson has made controversial comments. Last summer, he refused to watch England's games at Euro 2020 in protest at the men's national football team taking the knee before matches in an anti-racism stance.