Nine leading food businesses join the pursuit for higher welfare chicken in the US
The US Working Group for Broiler Welfare welcomes nine new members, all working to fight for higher poultry welfare practices.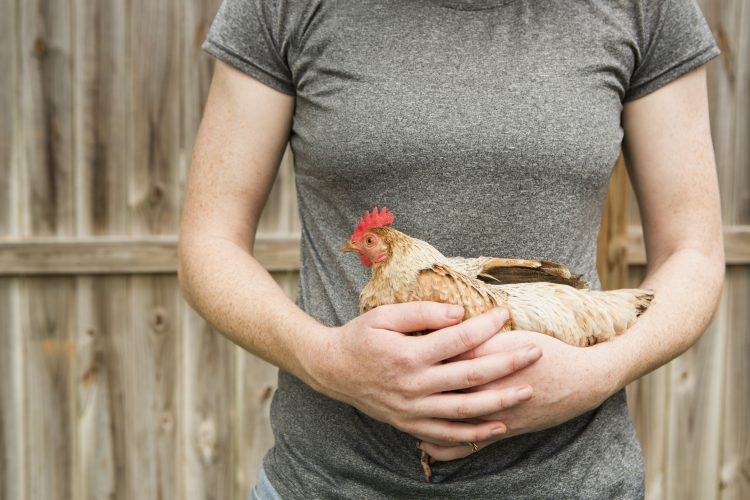 The US Working Group for Broiler Welfare, which pledges to improve the lives of more than 111 million chicken each year, has welcomed nine new leading food businesses into its ranks.
By supporting food businesses, the group aims to create workable strategies and creative solutions for transitioning supply chains through the welfare standards outlined in the Better Chicken Commitment (BBC), a science-based policy designed to address the four most significant welfare concerns negatively impacting broiler chickens under today's production practices.  
Its recent surge in new partnerships means that it has 16 members and reflects the drive for food businesses to achieve higher welfare practices for broiler chickens.
The group now includes Applegate, Aramark, Compass Group, Earth Animal, Giant Eagle, HelloFresh US, Martha Stewart & Marley Spoon, Natural Grocers, Nestlé USA, Panera Bread, Pret a Manger, Shake Shack, Perdue Farms, Sprouts, Target, and Whole Foods. 
"Bringing leading food businesses together in the Working Group allows for real collaboration, innovation, and progress toward higher standards of welfare for the more than nine billion chickens raised in the US annually," said Tessa Hale, US Head of Food Business at Compassion in World Farming (which alongside Blue House Sustainability Consulting facilitates the group).
Soil Association report shows concern over "US style industrial farming"
"The expansion of the Working Group reflects the desire for meaningful change in how we treat the planet's most-farmed animal," Hale continued. "In addition to our many new food business partners, we are thrilled to collaborate with several top chicken producers, such as Perdue, who are leading the way in animal welfare practices."
Perdue Farms, the fourth largest chicken producer in the US, has been making improvements to chicken welfare since 2016 and is said to be the first major poultry company to install a controlled atmosphere stunning unit – a technique designed to limit stress in animals before slaughter.  
It is now collaborating with the group to assist members in meeting their animal welfare commitments over the next few years, as the consumer desire for humane poultry slaughter methods rise.
Among the other new recruits, Whole Foods Market says it is excited to join the Working Group to share what it's learnt about "raising the bar for broiler welfare and to join with others in pushing for systemic change".
"We take the issue of broiler chicken welfare seriously," Karen Christensen, Whole Foods Market's SVP of Merchandising for Perishables, added.
The momentum within the group is expected to motivate widespread progress among more than 200 US brands that have committed to improving their welfare standards in alignment with the BBC.