Recall roundup: Undeclared allergens, microbiological contamination and Salmonella
Read our latest roundup of recalls impacting the UK and US, including several cases of allergens not being included on the label and two cases of voluntary recalls as a result of potential microbiological contamination.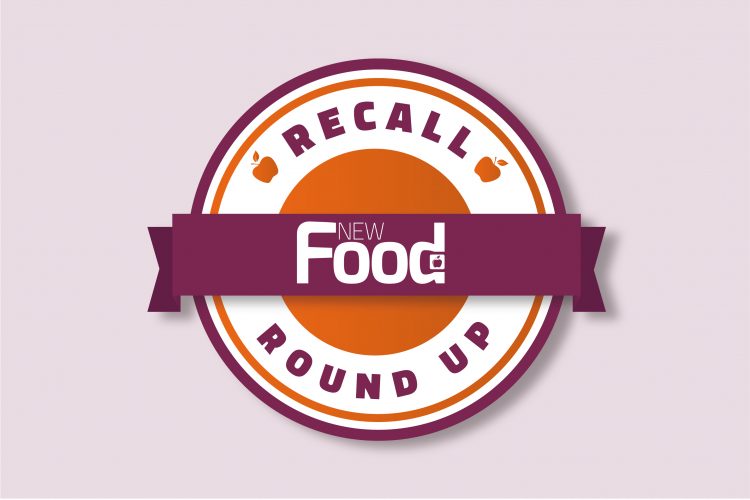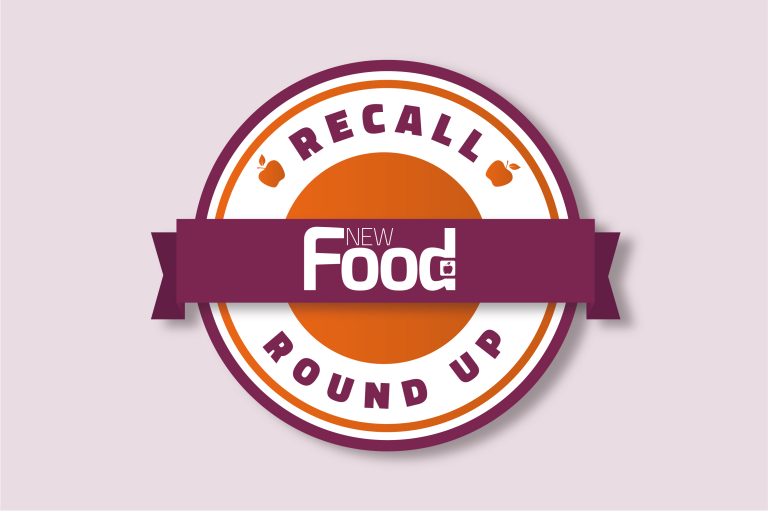 This week a number of recalls have been reported in the UK and US due to undeclared allergens, microbial contamination and Salmonella. Here's what you need to know…
Undeclared allergens
In the UK, Munch has recalled its Munch Chicken and Bacon Ceaser wrap as it contains fish which is not included on the label. Those with allergies to fish are therefore at risk if this product is consumed.
The company has been advised to contact the relevant allergy support organisations, which should help spread the message more quickly. The company has also issued a point-of-sale notice to its customers. 
If you have bought the above product and have an allergy to fish, do not eat it. Instead, dispose of or return it to the store from where it was bought.
Meanwhile, supermarket ASDA has recalled its own brand Italian Inspired Chicken and Bacon Pasta Bake due to undeclared mustard being present.
The products under recall are 400 and 800g Asda Italian Inspired Chicken and Bacon Pasta with the use by of 29 and 30 July 2022.
The UK supermarket has already been in touch with the relevant allergy support organisations and issued a point-of-sale notice to its customers.
Once again, if you have purchased this item and have an allergy to mustard, do not eat it. Instead return it to the store it was bought from for a full refund.
Elsewhere, the Food and Drug Administration (FDA) has announced that H-E-B is voluntarily issuing an all-store recall for half gallon H-E-B Creamy Creations Light Mint Chocolate Chip Ice Cream. This is due to the product containing wheat, which is not mentioned on the label.
The issue was discovered when H-E-B Creamy Creations Light Cookies & Cream Ice Cream was identified in some cartons labelled as H-E-B Creamy Creations Light Mint Chocolate Chip Ice Cream. H-E-B Creamy Creations Light Cookies & Cream Ice Cream contains wheat as an ingredient.
The product was sold at H-E-B stores in Texas and Mexico, as well as Mi Tienda stores in Texas, US. All affected product has been removed from store shelves. There have been no reported illnesses to date.
The recalled product has a UPC number of 4122048399 and comes in half a gallon, with a best before of 6 January 2023.
Anyone who wants to return the items can take them to their nearest H-E-B store for a full refund.
Microbiological risk
John West is taking the precautionary action of recalling its Boneless Sardines in Sunflower Oil and Sardines in Olive Oil because of a possible microbiological contamination risk.
Product details are as follows:
John West boneless Sardines in sunflower oil – pack size 95g, batch code 109, 110, 111, 112, 113, best before December 2026.
John West Sardines in olive oil, pack size 120g, batch code 109, 110, 111, 112, 113, best before December 2026.
These products may not be safe to eat, as such, point of sale notices will be displayed in all retail stores that are selling these products.
Lyons Magnus LLC has announced it's voluntarily recalling nutritional and beverage products due to the potential for microbial contamination, including from the organism Cronobacter sakazakii. The list of recalled products does not include products intended for infants (ie, under the age of one).
While infection related to Cronobacter sakazakii is rare, the common symptoms of illness could include fever, vomiting and urinary tract infection. However, vulnerable and immunocompromised populations may be more susceptible to infection. To date, no illnesses or complaints related to these products have been reported.
Preliminary root cause analysis shows that the products did not meet commercial sterility specifications.
The products are packed in various formats under many different brand names, a list of which can be found here.  
The lot code and best by date can be found on the top of the product for individual cartons and on the side of the carton for multipacks.
The 53 products were distributed nationally, while some products were limited in scope. The FDA has said that the recalled products should not be consumed.
Anyone who has a recalled product in his or her possession should dispose of it immediately or return it to the place of purchase for a refund.
Listeria contamination
A Chicopee, Mass. establishment, Rachael's Food Corporation, is recalling Ready-To-Eat Meat and Poultry Wrap products because there is a fear it may be contaminated with Listeria monocytogenes.
The US Department of Agriculture's Food Safety and Inspection Service (FSIS) says the ready-to-eat meat and poultry wraps were produced from July 15, 2022, through July 20, 2022. A list of affected products can be viewed here.
The products subject to recall bear establishment number 'EST 34657' or 'P34657' inside the USDA mark of inspection. These items were shipped to retail locations in Connecticut, Massachusetts, Rhode Island and New York, US.                     
The problem was discovered by FSIS during follow-up procedures after a routine FSIS product sample confirmed positive for L. monocytogenes.
Consumption of food contaminated with L. monocytogenes can cause listeriosis. This can cause fever, muscle aches, headache, stiff neck, confusion, loss of balance and convulsions sometimes preceded by diarrhoea or other gastrointestinal symptoms.
There have been no confirmed reports of adverse reactions due to consumption of these products, but the FSIS is concerned that some product may be in consumers' refrigerators. Consumers who have purchased these items should not consume them. These products should be thrown away or returned to the place of purchase.