Ferrero factory allowed to reopen after Salmonella outbreak
The factory has undergone a deep clean in a bid to rid it of the offending Salmonella strain, but Belgium's health authorities will keep a close eye on products leaving the facility.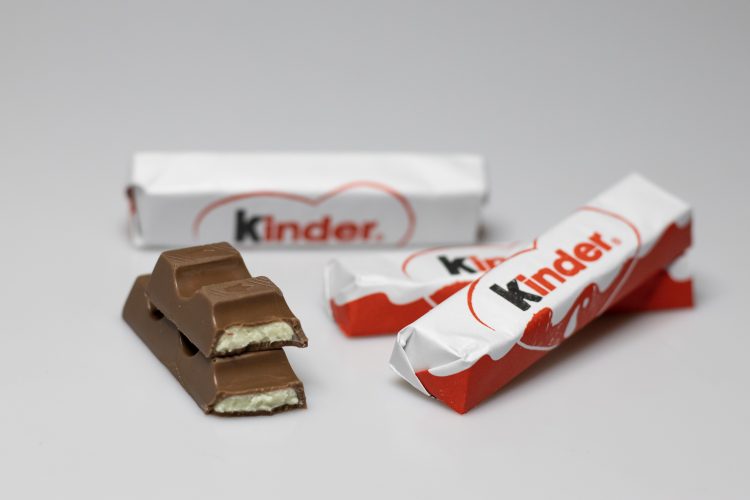 Kinder chocolate products were responsible for the outbreak
The Ferrero factory that was behind a Salmonella outbreak in Kinder chocolate is being allowed to reopen under strict conditions. Belgian authorities are allowing the plant to resume manufacturing, but will keep a close eye on products leaving the factory in order to prevent further cases making their way to Europe and the UK.
Belgium's AFSCA said it had "decided to give Ferrero conditional authorisation for its production factory in Arlon" in a statement. Permission has been given for three months, but the AFSCA said it will be analysing all raw materials and finished products, and only if they are deemed safe will they be allowed to ship to retailers.
If the factory satisfies all criteria for the next three months, then a permanent authorisation will be given. However, the AFSCA has begun with a temporary license "because the Agency considers that it is essential to be able to verify the concrete application of all the internal procedures once the factory has resumed its production activities."
Ferrero was forced to recall thousands of products in April 2022 after Salmonella cases were detected across Europe – 101 cases were detected in the UK alone, with the majority of these found in children under the age of five. The closure came at one of Ferrero's busiest times, falling just around the Easter season when consumers often purchase chocolate to gift to each other.
A deep clean has been conducted at the factory in a bid to rid the facility of the bacteria. It's thought that a filter in a diary milk tank was the likely origin of the bacteria, but authorities will be watching closely to see if the pathogen is truly gone from the factory.