Why the whey protein market is growing
The global whey protein market is increasing rapidly, as analysts expect it will total almost $10 billion US dollars by the end of this year.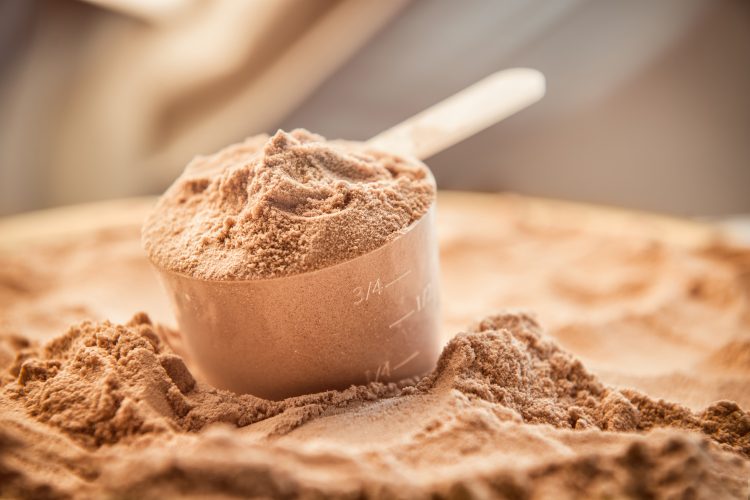 The global whey protein market is expected to total $9.4 billion (US dollars) in 2022, according to research published by Future Market Insights (FMI).
An increasing demand for sports nutrition products will "drive the market at a robust 9.8 percent compound annual growth rate (CAGR), with the market size reaching $18.4 billion in 2032", according to the authors of the research study. 
The increasing demand for such products is due to rising awareness regarding balanced diets, and increasing consumption of protein for mass gain, strength gain, and weight loss across the globe, the study found.
The paper adds that rising prevalence of chronic disease due to changing lifestyles – particularly among the millennial population – is fuelling the adoption of whey protein in nutrition and pharmaceutical products.
In addition to this, an increasing demand for sports nutritional supplements as well as rising health consciousness are expected to boost the whey protein market in the coming years, according to the research.
"Whey protein has a longer shelf life than other dairy products, allowing it to last for weeks while preserving its characteristic state, thereby driving its applications in bakery and packaged food products," said an FMI analyst. "In addition to this, surging adoption of whey protein in infant food will continue augmenting the growth in the market over the forecast period,"
Based on the group's findings, Europe and North America are the top two regions seeking whey protein products, holding more than 60 percent of the total market share, whilst countries such as India, Mexico, and the UK will "emerge as lucrative pockets in the whey protein market over the forecast period", according to researchers.
Related organisations
Related regions