Pizza Express scraps controversial tipping policy
Pizza Express scraps controversial tipping policy after coming under fire from trade union Unite, which called it "unfair".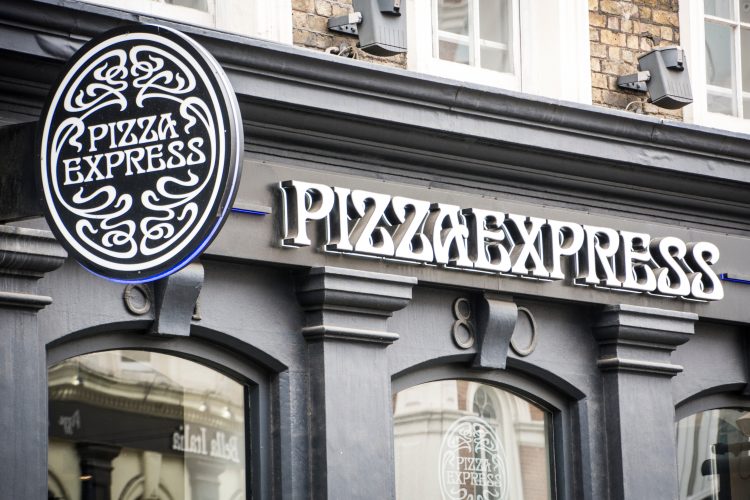 Last year, Pizza Express faced backlash over a change made by an employee-led Tronc committee to the way its staff collected tips, sparking discussion around UK legislation. Now, following a Unite campaign, it has been announced that Pizza Express will scrap its new tipping policy, which saw a 50 percent deduction of card tips from waiting staff, in favour of a return its old one.
An internal Pizza Express committee that decides how tips should be allocated voted to remove the rule that handed higher paid kitchen staff half of all electronic tips received by front of house workers. The old policy – that split was 70/30 in favour of front of house staff – will now resume. 
"This decision is long overdue and a welcome change," said Unite General Secretary, Sharon Graham, who called the now scrapped tipping policy "ill-thought out".
She continued: "The committee's overwhelming vote, decided by both front and back of house workers, has vindicated their long struggle for fair tips. The focus now will be on establishing a tipping policy that is fair and proportionate for all – and to continue the fight for fair pay."
"The tipping policy is entirely employee-led and decided by the Tronc committee, which is made up of employee elected representatives from each of the different regions and restaurant job roles, both front of house (waiter) and back of house (non-waiter)," a Pizza Express spokesperson told New Food.
"There is an equal split of front of house (waiter) and back of house (non-waiter) on the Tronc committee. The Tronc committee is overseen by a specialist third party independent Troncmaster, Buzzacott Troncmaster Services. Following a planned review on the allocation of credit card, debit card and service charge tips, the Tronc committee has voted to change the current allocation to a 70:30 split between front of house (waiters) and back of house (non-waiters) teams respectively. A hundred percent of all tips continue to go to our restaurant teams and cash tips go directly to the server. Pizza Express pays the card fees to ensure 100 percent of tips go to the restaurant team."
You may also like:
"The workers represented on the committee include kitchen staff, who despite knowing they would lose money voted to change the policy because of how unfair it was on minimum wage waiting staff," added Unite Service Sector Organiser, Janet MacLeod. 
Unite members at Pizza Express are now calling for the company to match front of house pay with rates set by the Living Wage Foundation.