Research claims UK adults shun essential jobs, including those in food
Research claims that sectors critical to putting food on the table and looking after people's health are at risk as working age adults shun many of the essential jobs that keep society running including food production and logistics to health and social care.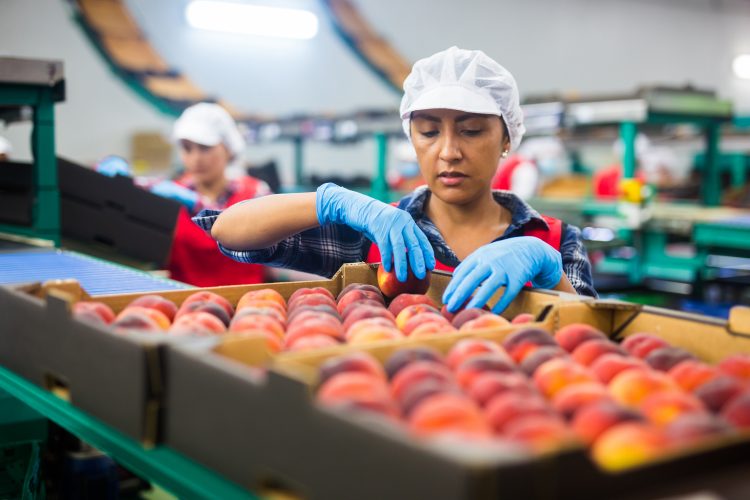 Food service jobs are an essential part of keeping society fed
New research from leading skills development organisation, City & Guilds, claims that adults of a working age do not apply for essential jobs in the UK. The research finds that despite key workers seeing the nation through the pandemic, the UK's most vital industries are being threatened by growing skills shortages, as poor reputations and concerns about low pay turn off potential new recruits.
Based on an Opinium survey of 10,000 working age people in the UK and economic analysis from labour market economists, Emsi Burning Glass UK, data found that, on average, only a quarter of the UK's talent pool are interested in key worker jobs. This is despite essential roles accounting for half of all UK employment opportunities, demonstrating the gap between the jobs society needs people to do, and their desire to do them, according to City & Guilds.
The organisation stated that with more than three million essential job openings expected in the next five years, including 340,000 brand new jobs, many employers, are set to struggle even further in the years ahead, especially with additional constraints placed on the labour market by COVID-19 and Brexit.
Some sectors are more likely to be at risk than others, according to the research. Just over a fifth (22 percent) would consider working in food production, agriculture and animal care jobs, while a quarter say they would work in health.
"While the pandemic may have shone a light on the many jobs that are critical to the running of our country, our research demonstrates the undeniable fact that low salaries, unattractive or inflexible working conditions and a general lack of respect for these critical jobs is having a catastrophic impact on the ability of employers to fill these roles", said Kirstie Donnelly, CEO City & Guilds.
"In the face of a growing labour crisis that is impacting these vital industries and wider society, we need to collectively take a long, hard look at how we can make these jobs more attractive. In the future, we need to do more than simply clap for carers, we desperately need to re-evaluate the way we recognise these roles as a nation. To do this, we must improve careers advice to make people aware of the range of roles available within their own skillsets, and the training available, as well as the opportunities to progress in these sectors".
Low pay and a lack of relevant skills, experience or qualifications are two key reasons that people are put off working in these jobs. Unsociable hours are also considered a major turn-off for healthcare and social care roles, according to the study.  
Research shows that while many essential workers say they are proud of their roles (73 percent), the majority (87 percent) call for improvements to the overall reputation of their role, and over half (53 percent) say better pay would improve that reputation.
"We need to address the poor image that is discouraging people from considering these roles by giving jobs the respect and remuneration they deserve in the future. With such fierce competition for talent, private companies are often offering much larger starting salaries, meaning that these essential industries, often in the public sector, just cannot compete. To fight back in the war on talent, government and employers need to work together to consider other ways to make essential jobs more attractive, including offering opportunities for skills development and more flexible working patterns", Donnelly added.