Britvic and Xampla form packaging partnership
Soft drinks business Britvic is joining forces with University of Cambridge-backed technology company, Xampla, in a partnership to create sustainable packaging which retains vitamin D more effectively.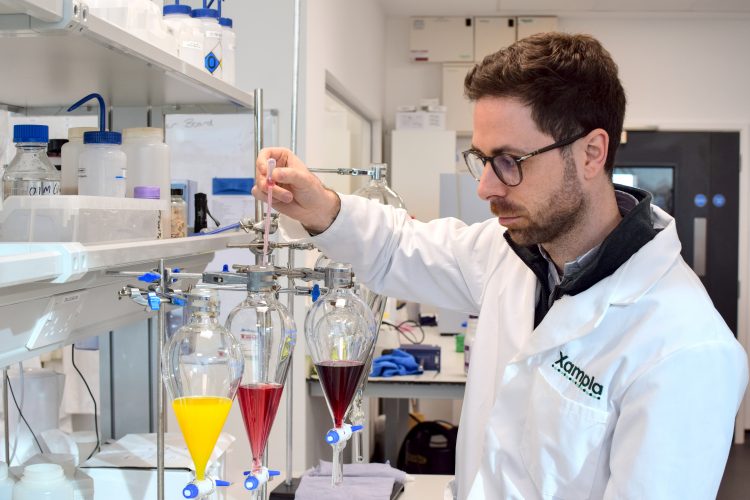 Britvic, the company behind popular soft drinks such as Fruit Shoot and 7Up, is working with tech company Xampla to create greener packaging.
After 15 years of Cambridge research, Xampla says it has developed the world's first plant protein material for commercial use. This material uses pea protein to make microscopic capsules that protect vitamins within liquid, stopping them from being broken down by sunlight.
Xampla's work has seen the company secure £1 million in funding from the UK Government's innovation agency, Innovate UK, to scale up the technology and material processing.
Britvic's research shows that people are 40 percent more likely to recycle clear bottles over coloured ones. However, according to Xampla, the downside of clear bottles is that they let more UV rays in, losing the necessary protection for vitamin D.
Britvic started in 1845 as The British Vitamin Product Company, with a mission to provide customers with an affordable source of nutrition. It has a long history of fortifying drinks with vitamins and Simon Hombersley, CEO of Xampla, says the partnership will help the brand to do this even more effectively, as well as further enhancing its sustainability efforts by reducing its use of unnecessary plastics. 
"Our work with Xampla supports our Healthier People, Healthier Planet strategy. By agreeing this £1 million partnership with each other, we have shown the power of collaboration between established players and cutting-edge innovators to deliver Healthier People and Healthier Planet", said Sarah Webster, Director of Sustainable Business at Britvic. "Xampla technology has the makings of a 'win-win', enabling delivery of greater nutritional value in the drinks people love, while ensuring that more products can come to market in clear, recyclable bottles".
"We are delighted to be partnering with Britvic to deliver innovation that will revolutionise the drinks industry and it is extremely exciting to see what our material can do at scale," said Hombersley. "We can't wait to get started."
You may also like: