Why has Mcdonald's run out of milkshakes?
As McDonald's announces it has run out of milkshakes in its GB restaurants, it's time to ask why the UK is running out of some food items – is it Brexit or the pandemic?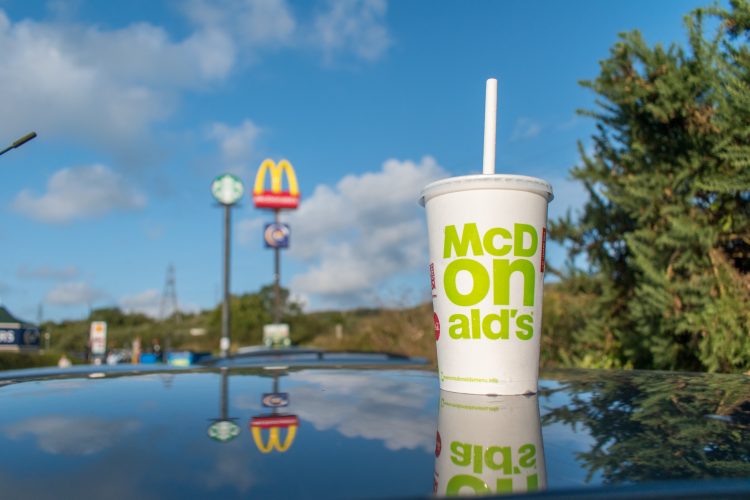 McDonald's is not the first big name to announce shortages
Fast food giant McDonald's has confirmed that it has run out of milkshakes and some bottled drinks in its England, Scotland, and Wales restaurants due to supply chain issues.
"Like most retailers, we are currently experiencing some supply chain issues, impacting the availability of a small number of products," McDonald's said in a statement.
"Bottled drinks and milkshakes are temporarily unavailable in restaurants across England, Scotland and Wales."
"We apologise for any inconvenience, and thank our customers for their continued patience. We are working hard to return these items to the menu as soon as possible."
McDonald's isn't the only restaurant chain being affected by supply chain problems. Last week, peri-peri specialist Nando's had to close around 50 of its sites as a result of shortages.
Many UK consumers will also have experienced shortages of some essential products in the supermarket – for example, dairy supplier Arla has failed to fulfil some of its deliveries to supermarkets as a result of driver shortages.
Why are we running out of things?
There are a few factors at play here. There has, according to the Road Haulage Association, been a shortage of drivers long before the pandemic hit, but the events of the past 18 months have exacerbated the problem. Now, the RHA claims there is a shortage of 100,000 drivers in the UK, with the body claiming that many EU-based drivers have decided not to work in the UK as a result of the complications brought about by Brexit.
So while Brexit has stressed supply chains to their limits since the turn of the year, the so-called "pingdemic" has made getting food onto shelves (or milkshakes into machines) even more difficult. As New Food reported last month, COVID-19-enforced absences left many companies without adequate numbers of staff to fulfil orders.
Many companies are now attempting to entice would-be drivers with joining incentives – for example, supermarket Tesco is offering new drivers a £1,000 joining bonus in a bid to reduce the deficit.
Yet the UK Government has told manufacturers and retailers to take advantage of UK-based workers, rather than help from abroad.
"The British people repeatedly voted to end free movement and take back control of our immigration system and employers should invest in our domestic workforce instead of relying on labour from abroad," a government spokesperson told the BBC.
"We recently announced a package of measures to help tackle the HGV driver shortage, including plans to streamline the process for new drivers to gain their HGV licence and to increase the number of tests able to be conducted.
"We have also temporarily relaxed drivers' hours rules to allow HGV drivers to make slightly longer journeys, but these must only be used where necessary and must not compromise driver safety."