'Pingdemic' affecting food supply chain says Chief Exec
Supermarket chains see lack of food on shelves due to self-isolation alerts reaching vast numbers. Is the 'pingdemic' affecting the food supply chain?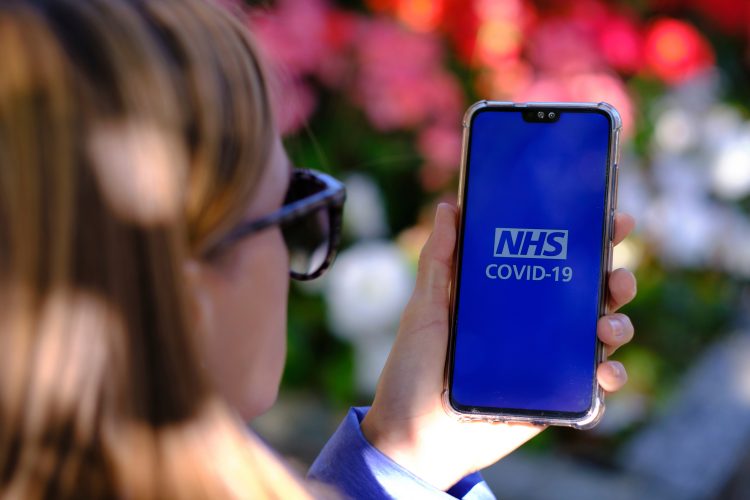 The NHS COVID-19 app is notifying more and more people to self isolate
Despite many businesses remaining open during lockdown, the Governments rules have still had to be followed – resulting in disruption to staff numbers and product production.
With the so-called 'pingdemic' taking a toll on the country, many workers are finding themselves being told to isolate – meaning they cannot enter the workplace. As a result, industries are claiming that food supply chains are starting to fail. Photographs circulating social media have sparked concerns, with large supermarket chains such as Lidl, Sainsbury's and Tesco all experiencing gaps on their shelves, where food should be.
I'd seen a few posts about empty supermarket shelves but having had food deliveries for quite a while now this was a real shock at my nearest large @coopuk. Does anyone have any (balanced) links to explain what is happening? pic.twitter.com/CfPbc8Z1oG

— Tom Hayek (@HayekTom) July 19, 2021
Nick Allen, Associate Chief Executive of the British Meat Processors Association (BMPA) has expressed his concerns over the 'pingdemic'.
"Until now we've managed to keep food supply chain running," Allen told BBC Radio Four's Today programme, "there's a sense we're starting to fail on that front."
He also told the BBC that morale has been affected due to mass misperception sparked by the "confusing messages that come from the Government."
When asked about his current thoughts on how self-isolation of staff may affect food production, Allen claimed disruption had already begun – "everyone is struggling", he said.
Confusion has been sparked around who may be exempt from self-isolation, with varied answers from various sources as of recent. "Iwas made very clear to us late yesterday that this exemption will be for very, very few people. They described it as setting the bar very, very high," Allen said. 
There has been suggestion that the NHS COVID-19 app is losing social consent, with people deleting it. However, Allen made it very clear that, "our members would certainly never tell their staff to delete the app."
Speaking at Prime Minister's Questions, Boris Johnson said that "isolation is a vital tool of our defence against the disease"
If someone is pinged by the NHS Covid app should they self-isolate? asks Labour leader Sir Keir Starmer

PM Boris Johnson says they should and "isolation is a vital tool of our defence against the disease"#PMQs https://t.co/v5oUBnDClv pic.twitter.com/QMydOciPSi

— BBC Politics (@BBCPolitics) July 21, 2021
As Johnson's roadmap out of the pandemic continues, it is inevitable that more and more people will be "pinged" by the NHS COVID-19 app. Unless clear exemptions are set out to employers, this could affect food manufacturers and retailers across the country – especially those with a significant proportion of the workforce that has not received two vaccinations. There will no doubt be conflict between adhering to the app's notifications versus minimising disruption to the food supply – this is just another issue an already resilient food industry will have to work through.