'We don't need civil servants, we need commercial deal makers' says UK farming group
The UK farming sector is calling for urgent support from the UK Government to bolster its capacity for sustainable business operation in the absence of standards equivalence in trade deals.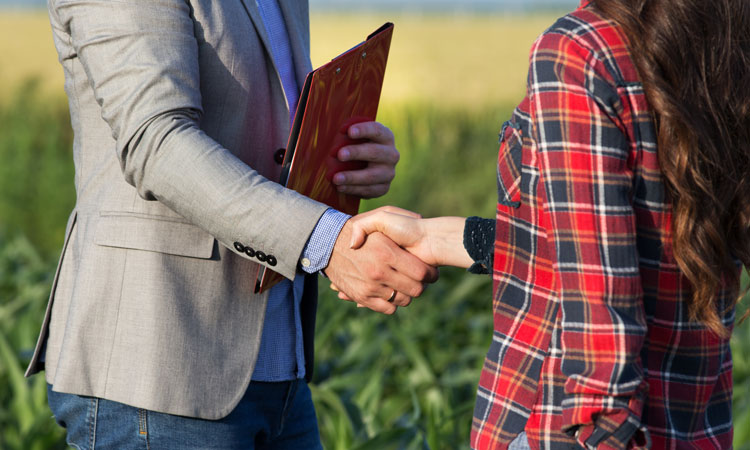 The prominent UK farming body Commercial Farmers Group (CFG) has cut to the chase, stating categorically that if new trade deals cannot be made that ensure standards equivalence, the industry will need public investment in order to compete outside of the protective environment of EU membership.
After parliamentary discussions last year concerning both the Trade Bill and Agriculture Bill, the National Farmers' Union (NFU) and other farming organisations expressed concern at the lack of provisions for UK food standards. Now, in the wake of the Australian trade deal, the CFG has asserted the need for standards equivalence to help protect the quality of our food supply, as well as ensure domestic farmers can compete in the market.  
In a press release yesterday, CFG member Andrew Osmond, a farmer in Hampshire, UK, reflected on the hugely different landscape farmers are operating in after leaving the EU. He said, "We really need to concentrate now on how we compete. We can't do it on or own as money isn't there and we have all become used to a protectionist system for almost 50 years; the current funding proposals simply cover some of what's being lost.
"The industry needs proper and new investment to ensure farmers operating all shapes and sizes of system can adapt quickly to new market conditions," he said.
Co. Londonderry arable and beef farmer Robert Moore commented that Britain has always been a trading nation and won't stop; stating that UK farmers need to face this and learn to manage it.
Mr Moore says: "While there is strong and justified feeling of hurt over broken promises and poor communication around the Australian trade deal, we now need to tell Government it's time to really invest in home production and the whole system to make it more competitive. I'm sure we can do this – but we need meaningful support.
"It's also very concerning that the proposed Trade and Agriculture Commission has not yet been set up, as Government promised, and that trade deals are being rushed through without full consultation with our industry. We would urge the Government to prioritise this and to make sure that our home industry is allowed to compete with future agreements on a level playing field."
Another member of CFG, Rutland farmer Sarah Bell, agrees there is an urgent need for Government investment in developing export opportunities.
"We don't need civil servants; we need commercial deal makers. If Australia falls out with China and decides to send significant amounts of beef and lamb in to the UK, we will see long-term depression of values.
"We need to be first in there selling the British story," she says. "We will struggle to compete on commodity prices alone so we're calling on the Government to help the industry build value around its welfare and sustainability standards."