Heinz ketchup to be made in the UK for first time in 20 years
Heinz sauces will be made in the UK for the first time in more than 20 years after Kraft Heinz announced plans for a multi-million pound investment in a Wigan manufacturing plant.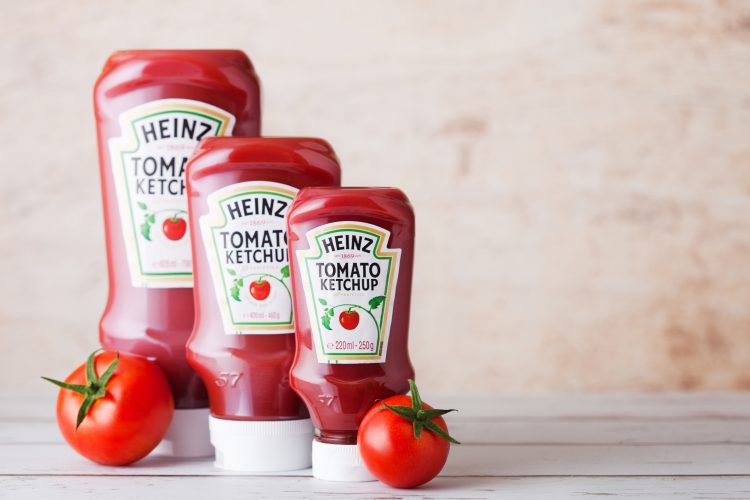 Heinz ketchup will once again be made in the UK
Ketchup will once again be manufactured in the UK as Kraft Heinz revealed it would invest nearly $200 million into a food manufacturing facility in Wigan over the next four years.
In addition to the much-loved red sauce, salad cream and mayonnaise will also be produced at the facility in the North West, which would be the biggest expansion of a manufacturing site run by Kraft Heinz outside of the US in more than 20 years.
The food manufacturing giant says the $199 million (£140 million) investment will fund equipment and technology, as well as create up to 50 new jobs at the Kitt Green plant.
The plans, which are still subject to approval in the US, would see Heinz sauces produced in the UK for the first time since 1999. The Kitt Green plant already makes Heinz soups and pasta, churning out 1.3 billion cans of food per year.
"The Kraft Heinz investment is a vote of confidence in the UK economy from a major US firm and a boost that will mean jobs and growth for the local economy," UK Minister for Investment Gerry Grimstone said in a statement.
"This is a very exciting time for Kitt Green and I am proud that the potential for the site to grow and modernise is being recognised," said Luis Spinardi, site director at Kitt Green.
"As a result of this proposed investment, we are now in the fortunate position where Kitt Green can become a much more modern facility and our teams will have the ability to adopt more contemporary ways of working whilst exemplifying the highest global standards for food manufacturing.
"Not only are we excited to be expanding our product mix by bringing sauces back to the UK but also look forward to a more efficient facility with a sustainable future."