HelloFresh reports big customer increase as demand continues to surge
Meal kit company HelloFresh has reported an increase of more than three million customers in a year, as the pandemic drives consumers online.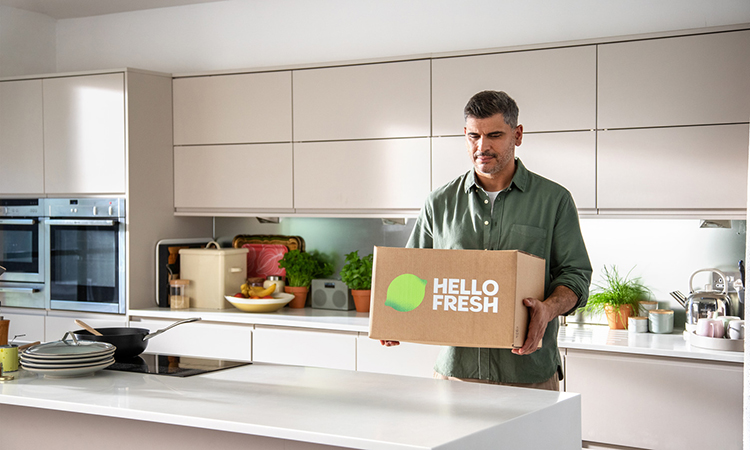 HelloFresh has reported a big increase in active customers over the past year Credit: HelloFresh
Meal kit provider HelloFresh has reported a further growth in customers during the first quarter of 2021, with 7.3 million customers active across the company's platforms around the world.  This is quite the rise, with 4.18 million customers registered at the same time last year.
The group's revenue also increased, reaching €1.44 billion at the end of Q1 2021, which it says is a growth of 116.1 percent  year-on-year in constant currency.
"2021 has set off to a strong start. Our teams have been working hard to de-bottleneck the capacity constraints we were experiencing over the majority of 2020, especially in our US market," said Dominik Richter, CEO and co-founder of HelloFresh.
"As consumers around the world have been adapting to new habits, like buying groceries online, they've also discovered the many advantages of our full meal solutions over traditional grocery shopping.
"I am confident that we will benefit disproportionately from the shift to increased online grocery penetration," he added.
The pandemic has of course, as Richter mentioned, led consumers online rather than to physical stores in more and more cases. With demand increasing dramatically in the past 12 months, it hasn't been easy for Germany-based HelloFresh to keep up with demand. According to the BBC, the meal-kit provider has faced bottlenecks in its production capacity, with some customers reporting delivery delays and even cancellations throughout 2020.
To rectify this, HelloFresh has opened two new distribution centres in Georgia and Texas respectively in order to keep up with demand in the US market. In addition, it has acquired Factor, a ready-to-eat meal company based in the US which it claims has already contributed to the increase in revenue this year.
There has been plenty of discussion in recent months on how consumer habits might change once the world emerges from the COVID-19 pandemic. It may be the case that the US and UK markets will be indicative of any changes, with incidence figures combined with vaccine rollout speed contributing to a loosening of restrictions in these countries. Will consumers stick with meal kits? Only time will tell.