Beyond Meat signs partnerships with McDonald's and Yum! Brands
Beyond Meat has signed agreements with some of the biggest players in the fast-food industry as vegan options become more commonplace on the world's favourite menus.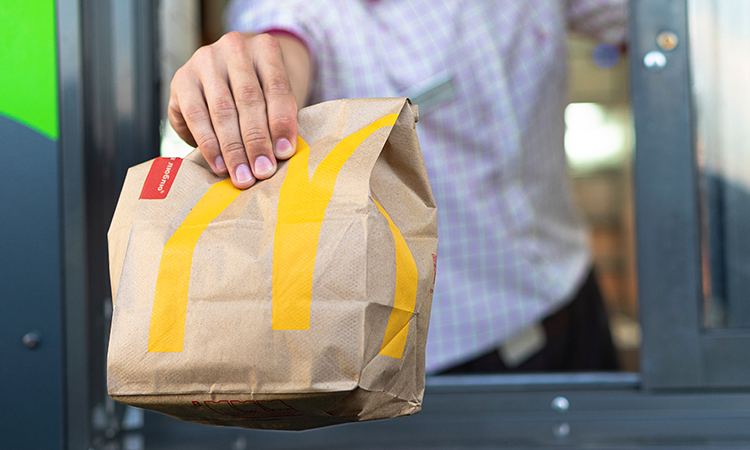 Beyond Meat has announced partnerships with fast food giants McDonald's and Yum! Brands, whose brands include KFC, Pizza Hut and Taco Bell.
As part of the agreement, Beyond Meat will be McDonald's preferred supplier for the patty in the McPlant, a new plant-based burger being tested in select McDonald's markets globally. In addition, Beyond Meat and McDonald's will explore co-developing other plant-based menu items – like plant-based options for chicken, pork and egg – as part of McDonald's broader McPlant platform.
"Our new McPlant platform is all about giving customers more choices when they visit McDonald's," said Francesca DeBiase, McDonald's Executive Vice President and Chief Supply Chain Officer.
"We're excited to work with Beyond Meat to drive innovation in this space, and entering into this strategic agreement is an important step on our journey to bring delicious, high quality, plant-based menu items to our customers."
"We are proud to enter into this strategic global agreement with McDonald's, an exciting milestone for Beyond Meat, and look forward to serving McDonald's as they bring expanded choice to menus globally," said Ethan Brown, Beyond Meat Founder & CEO.
"We will combine the power of Beyond Meat's rapid and relentless approach to innovation with the strength of McDonald's global brand to introduce craveable, new plant-based menu items that consumers will love."
The meat-alternative supplier will also help create vegan and vegetarian-friendly options on some of the world's most well-known fast-food menus, including KFC, Taco Bell and Pizza Hut. As New Food reported in November, Pizza Hut restaurants in the US will now offer vegan toppings on some of its pizzas.
"Today's announcement builds on our strong relationship with Beyond Meat and, given the consumer response during recent tests with Beyond Meat, we're excited about the long-term potential plant-based protein menu items have to attract more customers to our brands, especially younger consumers," said Chris Turner, Yum! Brands CFO.
"We expect this Beyond Meat partnership to strengthen our brands' capability to offer delicious, plant-based menu items that are driven by consumer demand for more diverse protein options and our brands' strategies in local markets."