Plant-based phenomena reaches McDonalds and Pizza Hut
McDonalds say its plant-based burger is ready for markets "whenever they're ready", while Pizza Hut will offer plant-based pizza toppings across the US and in select locations in the UK.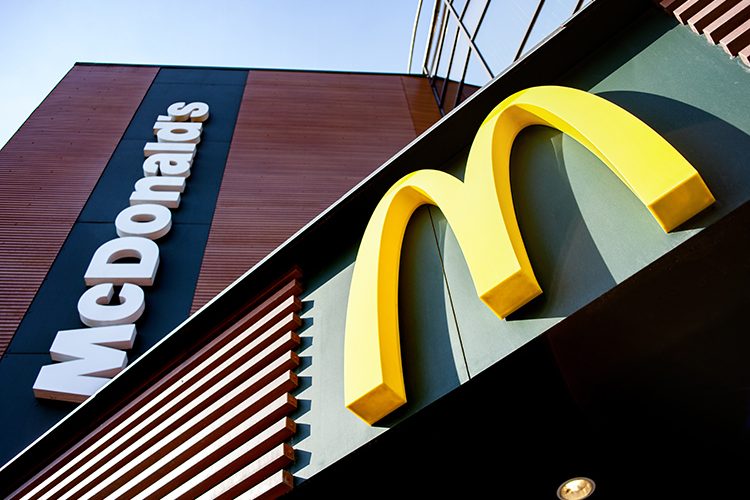 McDonalds are gearing up to launch a new plant-based burger next year, as it becomes the latest fast-food outlet to add plant-based alternative to its menu. 
Named the 'McPlant', the burger will see the fast-food giant join Burger King and KFC in offering a plant-based substitute. It has not been made clear yet whether the McPlant will be vegan-friendly.
McDonalds say that the McPlant can be adopted by markets "whenever they're ready", which means it could be available to order at the golden arches very soon.
Win for veggie and vegan burgers, but plant-based dairy loses out
This is likely to be warmly received, particularly in the US, where there are currently no vegan options on the menu – even the fries are cooked in beef fat stateside. This is not the first time the famous 'M' has served up a plant-based patty, however. The P.L.T (Plant, Lettuce, Tomato) was trialled for a short time between 2019 and early 2020 in Ontario, Canada. The burger was made by Beyond Meat – a Los Angeles based company which has been producing plant-based meat alternatives since 2009 – and was available for just 19 weeks from September 2019.
It appears the test was a success though, as top officials at McDonalds seem eager to expand the plant-based menu at its restaurants. McDonald's international president, Ian Borden, said the company has worked hard "better understand customer demand" and from this, created its latest burger option.
"McPlant is crafted exclusively for McDonald's, by McDonald's," he added.
He also mentioned the possibility of the McPlant expanding into a range of products later down the line, including chicken-substitutes and breakfast sandwiches.
Beyond Meat has also been busy working with another big player in the fast-food game, as Pizza Hut launches a new plant-based topping range in the UK and US. The popular pizza chain will now offer pizzas with vegan toppings such as Beyond Meat sausage, as well as beef crumbles in all US restaurants. In the UK, these are available as part of a new range on pizzas available for delivery in select locations in Liverpool, Luton and London.
Curiously, vegan cheese pizzas are currently not available in the US, perhaps reflecting a difference in food trends between the two nations. Nevertheless, customers will be able to add the Beyond Meat toppings to any pizza on the menu, so American vegans will still be able to enjoy the new plant-based pizza.
Beyond Meat CEO and founder Ethan Brown was pleased to be teaming up with Pizza Hut, commenting:  "Our partnership with Pizza Hut is a category first and together we will continue to raise the bar on game changing product innovations as we introduce the delicious taste of Beyond Meat products to pizza fans nationwide."