Mexican food on the rise as consumers recreate dishes at home
Mexican meal kit manufacturer General Mills report large increase in sales of its Old El Paso range as UK restaurants remain close for dine-ins.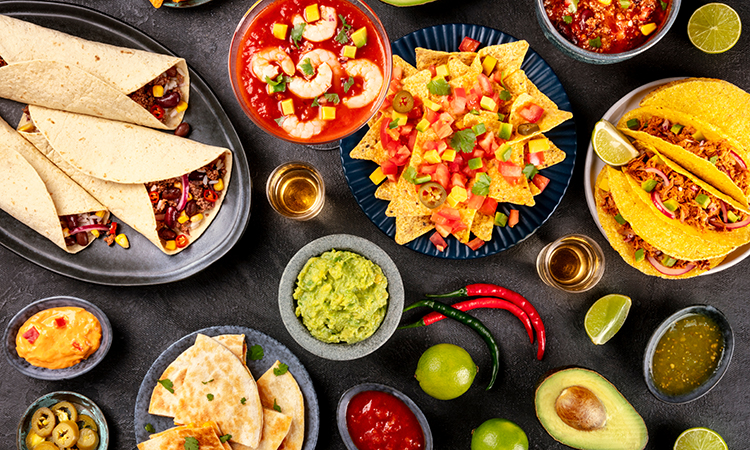 The UK has seen an increase in interest for Mexican food this year, as people look to get their fix of tacos and enchiladas from home as restaurants were forced to close once again in many parts of the country.
Food manufacturer General Mills has seen a surge in demand for its Old El Paso Mexican meal ingredients, with sales up by a quarter in the past year to £123m.
The sales surge is thought to have increased by the fact that pubs and restaurants were forced to close as a result of the pandemic.
Jose Alves, Senior Brand Manager, said sales increased by 50 percent between April and July during the first lockdown and by 36 percent in November. Total sales for the 52 weeks (to 21 November) are up 24.4 percent to £123 million, according to independent Nielsen data.
"This year has obviously been incredibly difficult for the hospitality industry," said Alves, "with pubs and restaurants forced to close by the pandemic in the Spring and now again at Christmas.
"Whenever people have been unable to eat out, we have seen a big spike in sales of Old El Paso as people looked for something different to cook. Families were obviously eating many more meals at home and they wanted to spice things up and ring the changes rather than just eating the same things that they normally cook.
"Mexican food is easy to make," Alves added, "and can be fun as people can give it a bit of a personal twist by adding more or less of key ingredients."
Alongside bringing the flavours of Mexico City and Jalisco to Birmingham and Manchester, the company says it also donated 20,000 meal kits to FareShare, the food charity fighting hunger and food waste.
General Mills estimates consumers have cooked more than 21 million Mexican meals with Old El Paso in the UK in the past year, equivalent to one in three of the population.
According to YouGov, Fajitas topped the bill as the UK's favourite Mexican food, other dishes such as Huevos Rancheros and Quesadillas also made the top ten.