Guinness recalls alcohol free stout just weeks after launch
The St James' Gate Brewery has told customers not to consume its new alcohol free stout amidst fears of a microbiological contamination during production.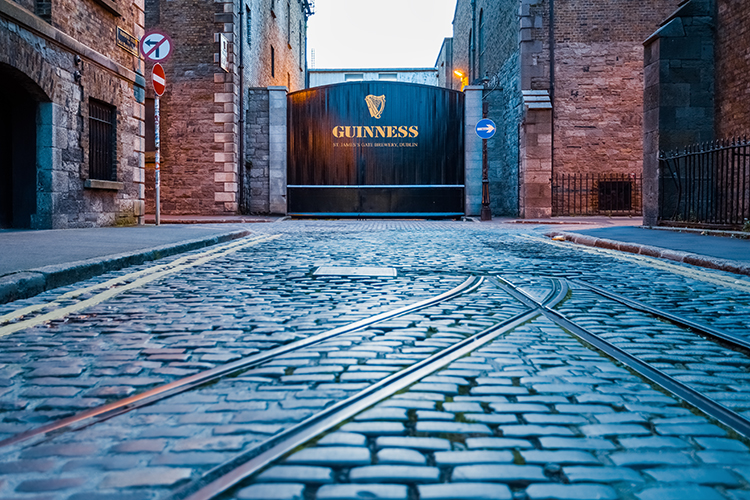 The famous brewery has had to recall one of its products after a microbiological contamination
Guinness have been forced to recall their 0.0 Stout just two weeks after it was released over concerns of a microbiological contamination during production, which according to the famous Irish brewery could have made some cans unsafe to drink. The recall does not apply to Northern Ireland as 0.0 Stout has not yet been released there.
In a statement on its website, Guinness (owned by Diageo) said: "We wanted to let you know that as a precautionary measure we are recalling Guinness 0.0 in Great Britain because of a microbiological contamination which may make some cans of Guinness 0.0 unsafe to consume.
"If you have bought Guinness 0.0 do not consume it. Instead, please return the product to your point of purchase for a full refund. Alternatively, contact the Diageo Consumer Careline on [email protected] or 0345 601 4558 with details of your purchase to receive a refund voucher before disposing of the product."
Clearly, recalling a product two weeks after its launch is not an action any company wants to take (especially when Guinness claim it took brewers four years to perfect the alcohol free stout), but Ryan Whittaker from GlobalData doesn't think it is a complete catastrophe.
He said: "A product recall citing microbiological contamination in the current climate is probably one of the worst starts a new product launch can have, especially as consumers have been deeply invested in health and wellbeing trends during the pandemic.
"Even though the products were not contaminated with COVID-19, even the smallest bad press stating 'microbiological contamination' may make consumers extremely nervous right now and bring along bad connotations for the future.
"One saving grace for the brand is that alcohol-free and low-ABV beers are expected to do well during the pandemic, as the category is often perceived as healthier. While it is likely that this setback for Guinness will harm the new product in the short term, the approach to Christmas may also convince many consumers to give it another try."