Nine dead after eating noodles from freezer
Following the death of nine people within the same family, the Chinese National Health Commission has warned of the dangers of eating certain fermented foods.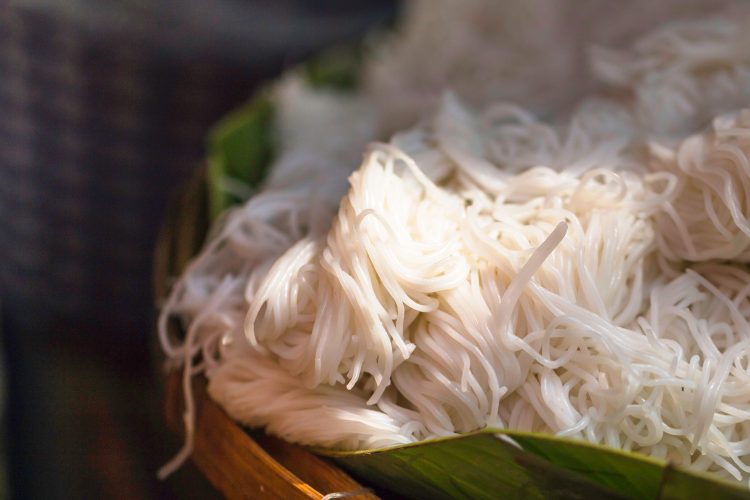 Several people have died after eating homemade noodles, spurring the Chinese National Health Commission to issue a warning around consumption of foods made with fermented rice and flour.
At a family gathering of 12 in Jixi city, Northeast China's Heilongjiang province, nine members ate a thick noodle made from fermented corn flour known as 'suantangzi', and subsequently fell ill shortly thereafter.
Bongkrekic acid
The extremely toxic, bongkrekic acid, was detected in the noodles, and is believed to be the cause of death, according to a report from the Global Times, which added that the food had been stored in the family's freezer for almost a year.
Bongkrekic acid is a primary cause of poisoning from fermented flour and rice products and spoiled white fungus, as well as other spoiled starch products, the National Health Commission stated.
The acid is produced by the bacterium Burkholderia gladioli pathovar cocovenenans (B. cocovenenans) which has been previously implicated in foodborne outbreaks in China and Indonesia involving coconut- and corn-based products.1
The National Health Commission has issued the following advice on its website: "Using fresh and unspoiled food materials and frequently changing water when making food can reduce the risk of contamination, but it is best to avoid making and ingesting foods made of fermented grain entirely for safety concerns."
This warning comes at the same time as the UK's Food Standards Agency (FSA) and Public Health England (PHE) advice over the handling and cooking of frozen raw breaded chicken in the home. This public caution follows almost 400 cases of Salmonellosis; read how the FSA is investigating ways to protect consumers from foodborne illness here.
References
www.ncbi.nlm.nih.gov/pmc/articles/PMC5440313/
Related organisations
Related regions