Frozen raw bread chicken products linked to Salmonella
FSA and PHE issue advice over frozen raw breaded chicken, following almost 400 cases of Salmonellosis.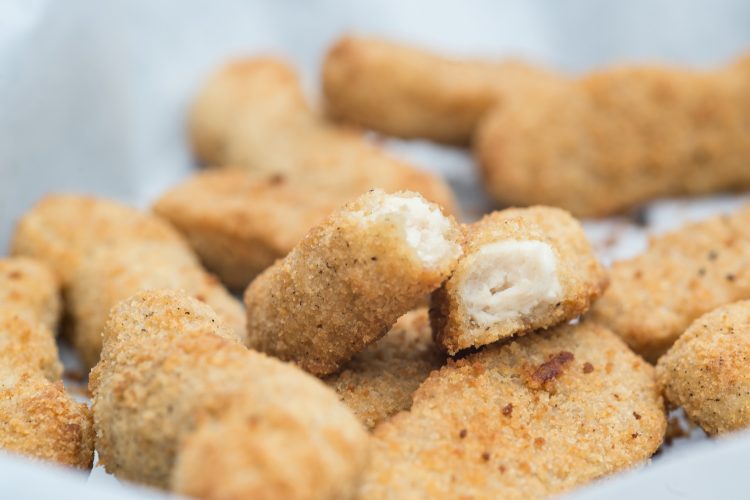 The Food Standards Agency (FSA) is urging people to take extra care when handling and cooking frozen raw breaded chicken products, including goujons, nuggets and kievs.
The reminder comes following a rise of two specific strains of Salmonella Enteritidis, which have been linked to frozen raw breaded processed chicken products.
From January this year, there have been 390 cases of Salmonellosis linked to such foods, the FSA reported.
You can find two recall alerts linked to this outbreak here and here.
"You should always check the cooking instructions on food packaging, as different brands of the same product might have different instructions. Cooking food at the right temperature and for the correct length of time will ensure that any harmful bacteria are killed," advised Colin Sullivan, Chief Operating Officer, FSA.
"We're not asking you to make changes to the food you buy, but we are asking you to always follow good hygiene practices to help reduce the risk of food poisoning to you and your family."
Symptoms of Salmonella
"Salmonella generally causes a mild illness, although vulnerable groups like children under five years, the elderly, and those with weakened immune systems may experience more severe illness," said Nick Phin, Deputy Director of Public Health England's (PHE) National Infection Service.
Symptoms include diarrhoea, stomach cramps and sometimes vomiting and fever.
"Anyone who is concerned about symptoms should contact their GP or out of hours service in the first instance," Phin added.