Uncovering the true crimes of illegal fishing in the APAC region
Australia's national science research agency CSRIO has investigated the issue of illegal, unreported and unregulated fishing (termed IUU fishing) finding human rights and labour abuses to be the main associated crimes.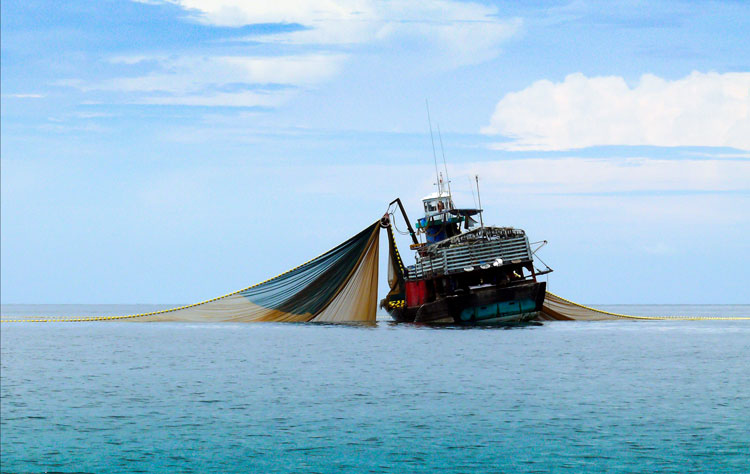 To determine the scope and true impacts of IUU (that is, illegal, unreported and unregulated) fishing, The Commonwealth Scientific and Industrial Research Organization (CSRIO) sought to establish an accurate picture of its associated criminal activities. It found that, despite a popular narrative that illegal fishing is linked to additional organised criminal activities such as human trafficking, drug trafficking, and arms smuggling, the true nature of associated crimes are actually human rights abuses.
Given the covert nature of both organised crime and IUU fishing, the CSRIO referred to media reports during the period 2015-2019 to garner more precise details. By reviewing more than 330 individual media reports from 21 countries, CSRIO found that less than two percent reported other more serious crimes associated with illegal fishing. According to an article published in Frontiers, the most reported crimes were violations of worker's rights, forced labour and/or modern slavery.
Dr Mary Mackay from CSIRO's Oceans and Atmosphere, who led the study, said the research findings supported efforts to protect those vulnerable to fisheries exploitation, which will enhance livelihoods, social well-being and the sustainability of global fisheries.
"Illegal fishing is a major contributor to global overfishing, threatening food security, maritime livelihoods, and fisheries sustainability," said Dr Mackay. "More than 30 percent of global fisheries are overexploited and it's estimated that 26 million tonnes of fish are caught illegally each year.
"By disentangling illegal fishing from other crimes, we can better focus on solutions to tackle it. This will help to ensure sustainable fisheries management and global access to seafood to meet growing protein demand."
According to the agency report, fisheries are one of the largest and oldest primary industries in the world, providing an estimated 59.6 million people with jobs globally.
Illegal fishing happens at all levels, from small to large operations, with devastating effects, including depleted fish stocks, destruction of marine habitats, and competition distortion that puts honest fishers at an unfair disadvantage.
Annual economic losses are estimated between $35-$68 billion.
Dr Denise Hardesty, co-author and CSIRO Oceans and Atmosphere Senior Research Scientist, said it was exponentially more challenging for responsible agencies to identify, enforce and prosecute illegal activities on the high seas.
"Illegal fishing is incredibly hard to detect," Dr Hardesty said. "It can be time consuming and costly, particularly for developing countries. Our research is filling a significant knowledge gap to process data quickly and efficiently and identify where more resources can be allocated to improve fisheries operations globally."