Why Brazilian specialty coffee is thriving
It seems that hard work has paid off for Brazilian coffee producers, who have enjoyed high volumes of trade in this year of trouble and uncertainty.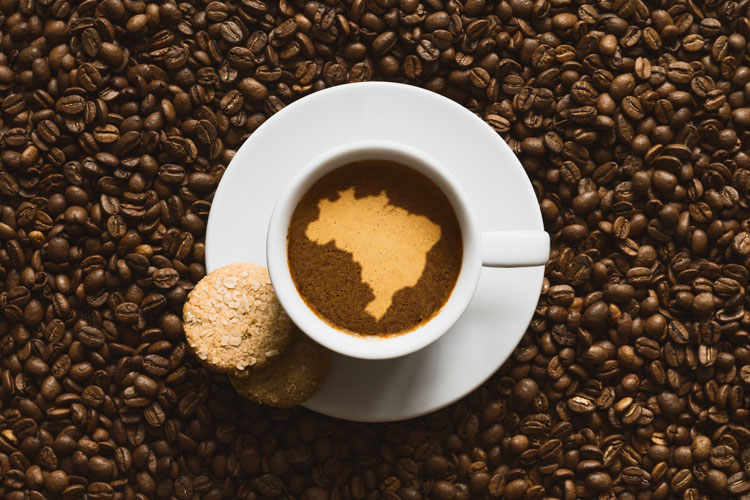 Even with the coronavirus pandemic hindering trade, closing borders and negatively impacting economies around the world, the Brazilian coffee business has been excellent in recent months. July saw the second highest volume of sales in the history of the month, with three million bags being shipped, accounting for $117.4 million in revenue. But why this level of success?
Good harvests makes for good coffee
Vanusia Nogueira, president of the Brazil Specialty Coffee Association (BSCA), believes the success is down to the high quality of the harvest, resulting from the hard work of the Brazilian coffee producers. "We show to the public, our customers and international partners that all safety protocols have been adopted and, in addition, that we produce coffees with sustainability and with an incredible quality".
Brazilian coffee producers are in constant communication with authorities from the Ministry of Agriculture to reduce the risks associated with COVID-19 throughout the product's production process. "Brazil is prepared to honour its commitments to domestic consumption and exports, as national coffee production fulfils its role of preserving the livelihoods of its professionals," said Vanusia. 
Marcelo Vieira, one of BSCA's founding members, says the majority of specialty coffee farms in the country are run by family farmers who are very focused on protection, given the high stakes. When you're working with your own family, avoiding the coronavirus is a priority. 
Specialty coffee in demand
A further boost to the Brazilian coffee market came from increased consumption of the beverage from people during quarantined periods, which increased the product's export volume considerably. Coffee stocks fell during the quarantine to a two-year low, according to Bloomberg's data. 
As stated in a survey by Field Agent Canada, for example, the number of Canadians who regularly consume coffee on the streets had dropped substantially, from 91 to 46 percent. However, the number of online coffee sales has skyrocketed, many of which are coming from people wanting to consume specialty coffees. The National Coffee Data Trends report, released in April, showed that around 60 percent of coffee served in the US is specialty. 
Despite this, the specialty coffee niche still felt the negative effects of the pandemic.
Commenting on their majority of customers, Vanusia said: "The niche of excellent coffees is formed mainly by small and specialised coffees shops and micro roasters". The sales on the internet, while helping, have not yet covered all the damage. But many experts believe that soon specialty coffees will also be purchased for home consumption.