'Stop African swine fever' campaign launched by EFSA
The campaign aims to complement the ongoing efforts of the European Commission and other international organisations to work towards the eradication of the disease in Europe.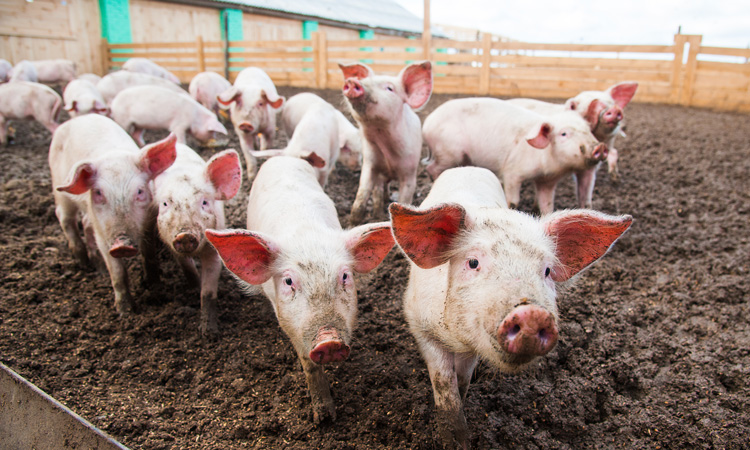 The European Food Safety Authority (EFSA) has begun a major campaign to raise awareness and help halt the spread of African swine fever (ASF) in south-east Europe.
The campaign is aimed at countries that in 2019 EFSA identified as collectively comprising a "region of concern" because of their proximity to countries where ASF is present. These are Albania, Bosnia and Herzegovina, Croatia, Greece, Kosovo, Montenegro, North Macedonia, Serbia and Slovenia.
ASF is a viral disease that affects domestic pigs and wild boar. The virus is harmless to humans but has caused significant economic disruption in many countries. There are currently no vaccines for ASF, so an outbreak can necessitate the slaughter of large numbers of farm-kept pigs in affected areas.
The campaign aims to raise awareness and understanding of ASF in all nine countries. It is aimed at groups of people and individuals who come into contact with domestic pigs and wild boar, such as pig farmers and hunters. EFSA stated that it will also engage with veterinary organisations, hunting associations, farmers' groups, customs officers, border police, local Governments, tourist operators, and travellers.
EFSA will be sharing factsheets, infographics, ready-to-use social media posts and other materials as part of the campaign.  
In July 2020, the World Organisation for Animal Health (OIE) and Food and Agricultural Organization of the United Nations (FAO) launched a joint initiative for the Global Control of African swine fever (ASF).
At the time of the launch, Dr Matthew Stone, OIE Deputy Director General for International Standards and Science, said: "51 countries are affected by African swine fever. Amid the difficult situation posed by COVID-19, ASF continues to spread, intensifying the current health and socioeconomic crises."
"In this globalised world, where diseases can spread rapidly across borders, timely sharing of latest scientific information, international collaboration and notification of ASF are needed to prevent transboundary spread and minimise impact," added FAO Deputy Director-General, Maria Helena Semedo.
The OIE and FAO called on countries and partners to join forces against this deadly pig disease by adopting the new Initiative for the Global Control of ASF.
The Initiative for the Global Control of ASF aims to:
Improve the capability of countries to control (prevent, respond, eradicate) ASF using OIE International Standards and best practices that are based on the latest science
Establish an effective coordination and cooperation framework for the global control of ASF
Facilitate business continuity ensuring safe production and trade to protect food systems.