Report calls on UK Government to invest in healthy food innovation
The report found that consumers would be willing to embrace change when it comes to healthy foods if the Government invested in innovation and implemented a number of new healthy food measures.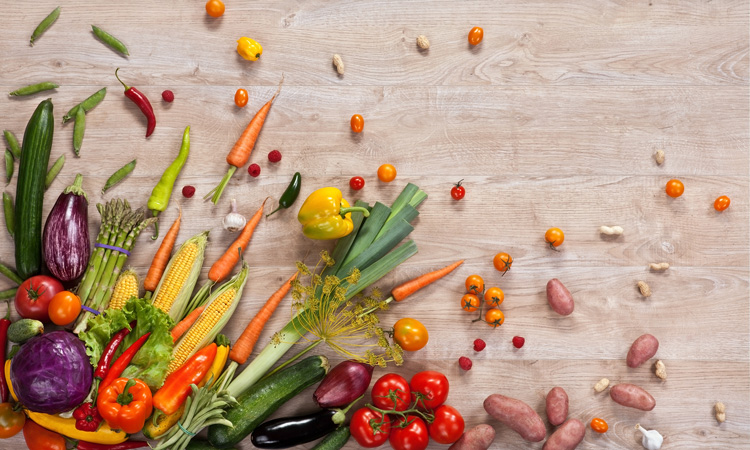 A new public attitude report from think-tank Demos, Turning the Tables, has suggested that the food market in the UK is "not working for consumers", with too many people facing significant barriers to eating healthy diets.
The report has called on the Government to build on the recently published obesity strategy by investing in a new transformative "Food and Agriculture Sector Deal". According to the report, a new Sector Deal would accelerate research and development in reformulating food on a much greater scale than seen before, to make it healthier and more cost-effective for consumers.
The report estimated that 20 million adults cannot afford healthy foods in the UK, and that 19 million cannot find healthy foods available in shops close to their home. The research also found that the British public are in favour of more interventionist policies to tackle unhealthy eating, with almost three quarters of people (71 percent) stating they would support Government subsidies that make healthy foods cheaper.
Other findings from the report included:
The three main drivers that consumers say push them towards unhealthy foods are: taste (43 percent), cost (34 percent) and ease (34 percent).
The majority (59 percent) of people would support requiring all supermarkets/shops to stock healthy foods
Approximately half (45 percent) of people would support standardised packaging on unhealthy foods – similar to approaches taken on cigarette packaging.
A further four in 10 (43 percent) would support banning unhealthy foods on public transport and 37 percent would support banning foods in public places
Alongside major investments in food innovation, the report recommended that:
The Government should introduce a levy on nitrite-cured processed meats, which the World Health Organization (WHO) have linked directly to bowel cancer
The Government should launch a new fund for the development of lab-grown meat or meat alternatives
The Government should subsidise healthy foods that are already low in price, such as tins of tomatoes, carrots and frozen vegetables to make healthy options much cheaper
The Government should work with the Food Standards Agency (FSA) to change the packaging of foods that are high in fat, sugar and salt (HFSS), modelled on the packaging changes made to tobacco goods, to make them less appealing to consumers.
Rose Lasko-Skinner, Researcher at Demos and Turning the Tables author, said: "Boris Johnson's strategy to crackdown on obesity is a welcome step in the right direction. But it doesn't go far enough in tackling root causes of obesity – many of which lie in our food sector, rather than with retailers. Our research shows there is an opportunity for the Government to be even bolder, and pioneers for a new era of food innovation.
"By stimulating ground-breaking innovation in the food sector, the Government could make food healthier, more affordable and provide better choices for consumers, whilst supporting the workforce in the recovery from COVID-19. With the political will to make it happen, it has the potential to transform the health of people in Britain from all walks of life."