Salad Cyclospora outbreak continues to worsen in North America
The outbreak, thought to have originated from a Fresh Express production facility in Illinois, now spans eight US states and three Canadian provinces.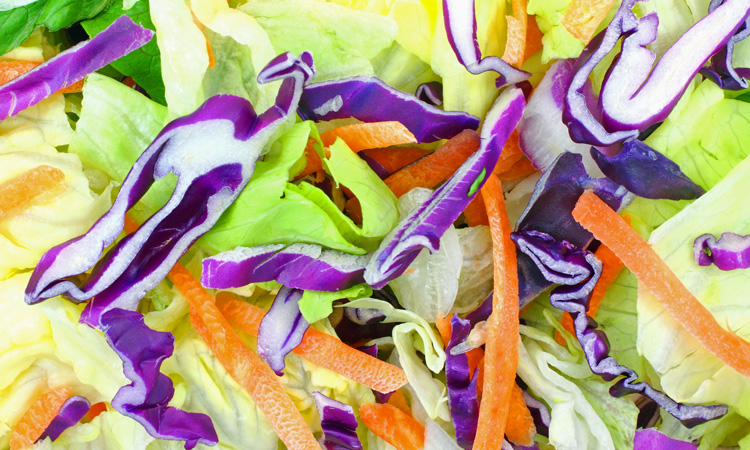 On 27 June 2020, salad and leafy green producer Fresh Express recalled salad products produced at its Streamwood, Illinois facility that contained iceberg lettuce, red cabbage, and/or carrots due to possible Cyclospora contamination.
Products were sold in many states under either the brand name Fresh Express or store brand labels including ALDI Little Salad Bar, Giant Eagle, Hy-Vee, Jewel-Osco Signature Farms, ShopRite Wholesome Pantry and Walmart Marketside.
Since the initial precautionary recall, cases of laboratory confirmed Cyclospora infections, thought to be connected to the Fresh Express recall, have been increasing across North America.
Cyclosporiasis is an intestinal infection caused by the Cyclospora parasite. Common symptoms include severe abdominal pain, diarrhoea, nausea and vomiting, body aches and fatigue. 
As of 9 July 2020, 509 people with laboratory-confirmed Cyclospora infections and who reported eating bagged salad mix before getting sick have been reported from eight Midwestern states – Illinois (151), Iowa (160), Kansas (5), Minnesota (63), Missouri (46) Nebraska (48), North Dakota (6), and Wisconsin (30) – as well as in three Canadian provinces.
Illnesses started on dates ranging from 11 May 2020 to 1 July 2020 and 33 people have been hospitalised. No deaths have been reported.
The Public Health Agency of Canada is investigating the outbreak of Cyclospora infections occurring in the three Canadian provinces. Exposure to certain Fresh Express brand salad products containing iceberg lettuce, carrots and red cabbage, has been identified as a likely source of the outbreak.
The US Centers for Disease Control and Prevention (CDC) has noted that illnesses might not yet be reported due to the time it takes between when a person becomes ill and when the illness is reported (an average of four to six weeks).
Investigation of the outbreak
Epidemiologic and traceback evidence continues to indicate that bagged salad mix containing iceberg lettuce, carrots, and red cabbage produced by Fresh Express is a likely source of this outbreak.
In interviews, ill people answered questions about the foods they ate and other exposures in the two weeks before they became ill. Ill people reported eating a variety of brands of bagged salad mix containing iceberg lettuce, carrots, and red cabbage.
Traceback investigations by FDA suggested that the Streamwood, Illinois Fresh Express production facility is the likely producer of the bagged salad mixes eaten by ill people. FDA has begun an inspection at this facility. CDC and FDA have noted that they continue to investigate to determine which ingredient or ingredients in the salad mix was contaminated and whether other products are a source of illnesses.