POST collates UK food fraud analysis
With stakeholder input, the UK Parliamentary Office of Science and Technology (POST) has produced a POSTnote overview of food fraud, analysing its drivers, impacts, methods for testing, prevention strategies and the impacts of Brexit.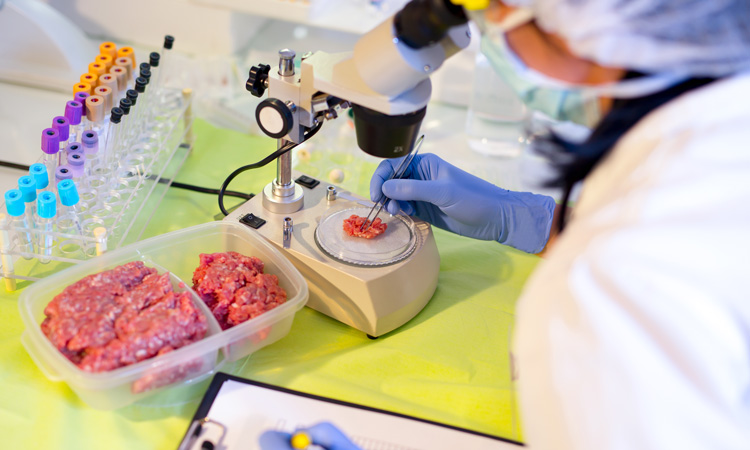 The UK Parliamentary Office of Science and Technology (POST) has produced a POSTnote – a publication with input from advisers, fellows, industry stakeholders, government and academia – to provide an overview of food fraud in the UK and the potential associated impacts.*
Food Standards Agency (FSA), Defra, British Retail Consortium, Food and Drink Federation, National Food Crime Unit, Dr John Spink of Michigan State University and Professor Chris Elliott from Queen's University Belfast were among the organisations and individuals who contributed to the document.
Food fraud is said to encompass a range of activities including intentional adulteration or substitution of ingredients and mislabelling of food products. Although it is difficult to quantify the impact of food fraud, estimates of the annual global trade in counterfeit food and beverage range from $6.2 billion to $40 billion.
Key points from the POSTnote include:
Foods that are commonly reported to be adulterated include herbs and spices, coffee, seafood, honey and olive oil
In addition to affecting consumer choice and confidence, food fraud may pose a public health risk (potential addition of allergens)
Other impacts on consumers include loss of nutrition and inadvertent consumption of foods that are normally restricted for ethical or religious reasons
Businesses may suffer financial losses following food fraud incidents due to factory closure, product recalls or destruction of contaminated ingredients or products. Companies may also suffer reputational damage
A range of UK laws and regulation contribute to preventing food fraud. The majority of law relating to food in the UK is based on the Food Safety Act 1990, which prohibits food which is not of the nature, substance or quality that consumers would expect, and describing or presenting food in a false or misleading way
Strategies to detect and prevent food fraud broadly fall into two categories: scientific analysis to test the authenticity of foods and broader mitigation strategies including intelligence gathering, vulnerability assessments and economic analysis strategies
Each food business has its own approach to testing the authenticity of its products. Food retailers often have contractual agreements with suppliers that require them to carry out authenticity testing of their ingredients. Large food retailers, such as supermarkets, typically have their own routine monitoring programmes
There are a variety of analytical techniques that can be used to test for adulterated food and drink and often a combination of methods will be used
Testing can be targeted (whereby the analysis looks for a pre-defined characteristic, such as a specific adulterants or section of DNA), or non-targeted (whereby multiple measurements of a sample are taken using a variety of techniques to obtain a sample's 'chemical fingerprint')
Barriers to tackling food fraud relate to the cost and capability of authenticity testing, perpetrators changing their mode of operation, and a complex regulatory enforcement system
The FSA has said that there is no evidence to suggest the UK will be at more risk from food crime after the Brexit transition period. However, some stakeholders have raised concerns that EU exit may impact the UK's vulnerability to food fraud
Concerns relate to checks on food imports, the UK's food testing capacity and the extent of UK access to EU food fraud intelligence networks.
Commenting on COVID-19, Prof Elliott told New Food: "The potential for extensive food fraud activities, currently and over the coming months, is a serious worry to me. My view seems to be shared by many of the national and multinational food companies I work with but a less so than with some of the government agencies and departments in the UK I have tried to flag up the issue with.
"The latter is rather surprising as many food fraud alerts are being issued in many parts of the world. Fractured supply chains, shortages of some commodities, massive food wastage in others and a near collapse of the world feed and food auditing systems should sound major alarm bells. In the UK, we should be thankful for the Food Industry Intelligence Network who I know is working very hard to identify and indeed prevent potential incidents which may harm consumers and undermine confidence in the national food supply system. I am sure the National Food Crime Unit and its counterpart in Scotland are also under high alert and monitoring the situation very closely."
* The analysis and research was collated prior to the coronavirus (COVID-19) pandemic, but published in May 2020.
Related organisations
Related people