Ice cream market shifts to deliver pleasure without guilt, states report
As consumer priorities shift to a focus on health, the environment and diet, Innova Market Insights has suggested that the ice cream market is responding by focusing on delivering pleasurable products without guilt.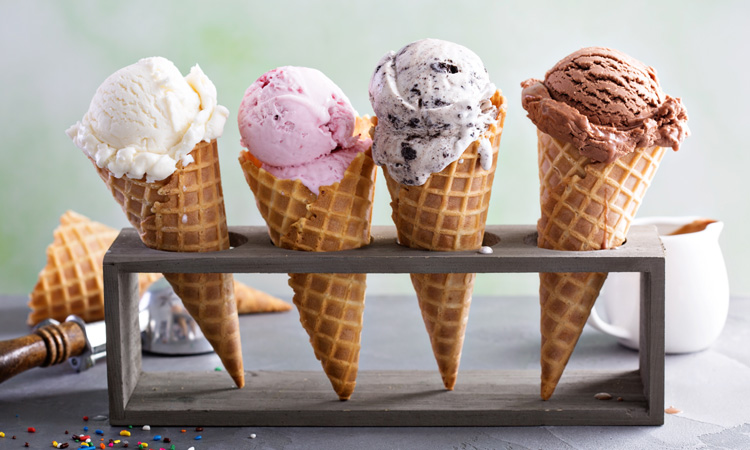 Pleasure is still the driving force behind ice cream purchases, with consumers naming taste, the fact that it's a treat and makes people feel happy as the top three reasons for indulging, according to Innova Market Insights.
In the contemporary consumer environment, however, the balance between health and indulgence is considered to be increasingly important, and a new report from the insights group has highlighted the ice cream category's growing focus on delivering pleasure without the guilt.
As far as the key macronutrients are concerned, for example, the focus within development is said to be clearly shifting from fat to sugar. Through 2015-2019, global launches of low sugar ice creams increased at a CAGR of 48 percent, according to the report, and, in contrast, launches of low/no/reduced fat ice creams dropped at a CAGR of 12 percent over the same period.
The non-dairy movement is also said to be impacting on ice cream innovation as significantly growing numbers of consumers explore plant-based eating. "Non-dairy ice creams tripled their share of total ice cream launches in North America between 2015 and 2019, reaching a significant figure of 18 percent penetration," said Lu Ann Williams, Director of Innovation at Innova Market Insights.
"Meanwhile, Australasia and West Europe are other important stamping grounds with 15 percent and nine percent non-dairy penetration, respectively."
Even within these healthier categories, however, indulgence is never far away and the idea of 'permissible indulgence' is leading to the combination of healthier formulations with decadent tastes, the report suggested. For example, salted caramel is an indulgent flavour that has expanded into the mainstream in recent years. It was ranked as the fifth most popular taste within launch activity in 2019, up 10 places since 2015.
However, it is even more popular in helping to deliver an indulgent image to guilt-free products, taking fourth place in non-dairy ice cream launches, third place in low fat and second place in low sugar NPD.
Related organisations
Related people