Plant-based diets could protect both health and climate in New Zealand
A study in New Zealand has suggested that if more people were to switch to plant-based diets, not only would greenhouse gas emissions be reduced, but overall population health would improve, saving the health system billions of dollars.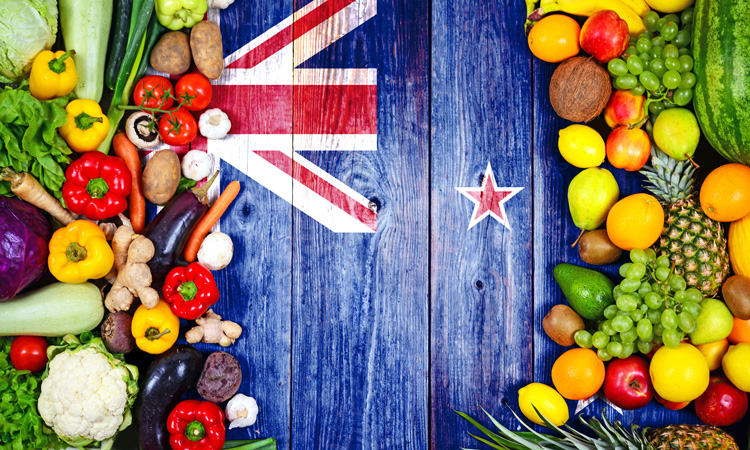 Increased uptake of plant-based diets in New Zealand could have more benefits than just reducing greenhouse gas emissions, according to a new University of Otago study.
Lead researcher and Otago medical student, Jono Drew, explained that the global food system is driving both the climate crisis and the growing burden of common chronic diseases like cardiovascular disease, diabetes and cancer, and going plant-based may be a solution for New Zealand.
"International research has highlighted the climate and health co-benefits that arise from consuming a diet that is rich in plant foods like vegetables, fruits, whole grains and legumes. We wanted to understand if this holds true here in New Zealand, and to tease out which eating patterns could offer the greatest co-benefits in this context," he said.
The research team developed a New Zealand-specific food emissions database that, in estimating greenhouse gas emissions arising from foods commonly consumed in New Zealand, is said to consider important parts of the 'lifecycle' of each food, including farming and processing, transportation, packaging, warehouse and distribution, refrigeration needs, and supermarket overheads. Using their database, the team was then reportedly able to model climate, health, and health system cost impacts stemming from a range of dietary scenarios.
Senior author Dr Alex Macmillan, Senior Lecturer in Environmental Health, said that the results from the study show that greenhouse gas emissions vary considerably between different foods in New Zealand. As a general rule, the climate impact of animal-based foods, particularly red and processed meats, tends to be substantially higher than that of whole plant-based foods.
"Fortunately, foods that are health-promoting tend also to be those that are climate friendly. Conversely, certain foods that carry known health risks are particularly climate-polluting. Red and processed meat intake, for instance, is associated with an increased risk of cardiovascular disease, type-2 diabetes and certain cancers," Macmillan said.
The research ultimately shows that a population-level dietary shift could, depending on the extent of changes made, offer diet-related emissions savings of between four to 42 per cent annually, the researchers explained, along with health gains of between one to 1.5 million quality-adjusted life-years (a single quality-adjusted life-year is equal to one year of optimal health) and cost savings to the health system of NZD $14 to $20 billion over the lifetime of the current New Zealand population.
Drew said that the analysis reveals emissions savings equivalent to a 59 percent reduction in New Zealand's annual light passenger vehicle emissions could be possible if New Zealand adults consumed an exclusively plant-based diet and avoided wasting food unnecessarily.
"Essentially, the message is highly comparable to that being delivered in other countries already, and we should be rapidly looking for ways to effectively support our population in making eating pattern changes," Drew added.
The researchers argued that these findings should prompt national policy action, including revising the New Zealand dietary guidelines to include messaging on climate-friendly food choices. They also advocate for the implementation of other policy tools, such as pricing strategies, labelling schemes, and food procurement guidelines for public institutions.