Coca-Cola suggests it will never remove single-use plastic
Coca-Cola will not ditch single-use plastic bottles because consumers still want them, the firm's Head of Sustainability told the BBC.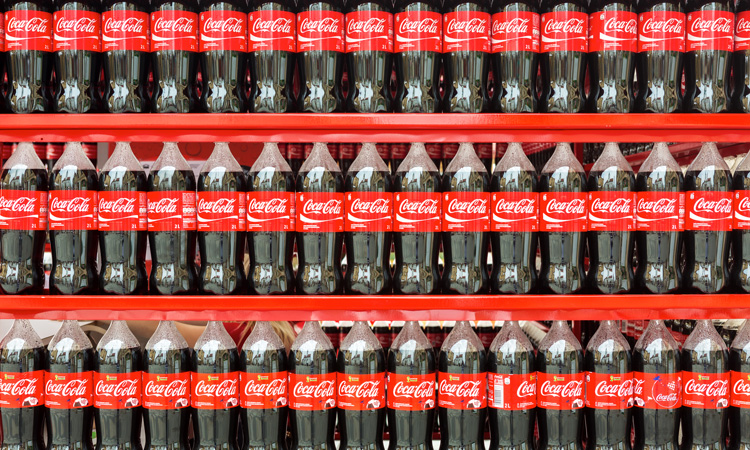 Coca-Cola, which is one of the biggest producers of plastic waste in the world, has pledged to recycle as many plastic bottles as it uses by 2030.
However, the company has suggested it will never ditch the material completely, because customers like it; the bottles reseal and are lightweight, Head of Sustainability, Bea Perez, told the BBC.
The household beverage brand currently produces approximately three million tonnes of plastic packaging a year – equivalent to 200,000 bottles a minute. But speaking at the World Economic Forum in Davos, Perez said the company recognised it has to be "part of the solution".
However, according to the BBC, Perez argued that ditching plastic completely is not an option because this could alienate customers and reduce sales. She also explained that using only aluminium and glass packaging could push up the firm's carbon footprint even further.
"Business will not be in business if we do not accommodate consumers," she said. "So, as we change our bottling infrastructure, and move into recycling and innovation, we also have to show the consumer what the opportunities are. They will change with us."
In a recent complaint to the Advertising Standards Authority, campaign group City to Sea claimed that Coca-Cola's recycling descriptions are confusing for consumers and sometimes cause further plastic pollution. City to Sea's Campaigns Manager, Steve Hynd, said: "We need green action, not greenwash to tackle plastic pollution. The way Coca-Cola are using the phrase 'single-use' is not how most people understand it, and it is not how legal entities define it. Just because a product can be recycled, it does not mean that it is no longer single-use. If Coca Cola want to ensure their bottles are not single-use, we would love for them to introduce a comprehensive refill system, where the same item is cleaned and re-used multiple times."