Interview with Informa's Agribusiness Intelligence – UK frozen food sector
New Food asked experts Cristina Nanni (CN) and Max Green (MG) from Informa's Agribusiness Intelligence for their take on the UK frozen food sector.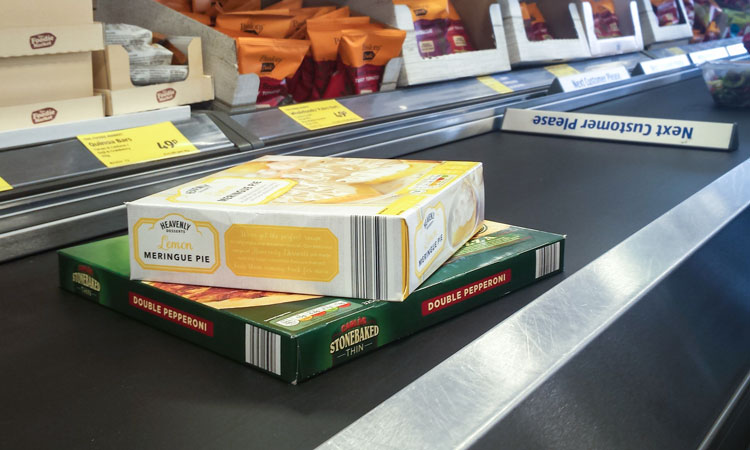 Q: What is the UK frozen market currently valued at?
CN: According to the British Frozen Food Federation (BFFF), the value of the UK frozen food market stands at £8.3 billion as of March 2018. For the UK market, confectionery and ready meals remain popular, while demand for frozen food that needs additional preparation is flat or growing less. In the US, demand for frozen food is showing some sign of recovery after five years of decline. The latest financial results released by some main food companies (Conagra and Pinnacle) confirm a strengthening of the frozen segment compared to other processing sectors.
Q: What's driving growth/decline?
CN: In the past, fresh whole food was preferred to frozen processed food. However, freezing companies have worked to align their supply to demand trends, recovering important market shares. In 2017, one of the most successful sectors for frozen food in the US was ethnic food, but the industry also started to invest in frozen fruit to be used all year round in smoothies. Frozen fruit mixes for smoothies were among the new products launched at the Anuga food show last October.
Millennials are more likely to consume frozen food to reduce food wastage, which is becoming an important issue for both consumers and retailers, as proved by Tesco's decision to modify its policy about "best before" food labelling. More generally, consumption of some products, like ice cream, is affected by weather, while demand for frozen fruit and vegetables in the food service could be driven up by a bad crop and shortage of some products on the fresh market.
Q: How, if it all, is the frozen food consumer changing and what is the sector doing to accommodate that change?
CN: The sector is focused on the development of products to meet millennials' eating habits: vegan, vegetarian, superfood. This is particularly true for ready-made meals, which provide a valid and cheap alternative to vegan and vegetarian fresh preparations. The ice cream sector is investing in lactose-free, low-sugar, low- fat and calorie products. Several food manufacturers have launched new ready-made organic product ranges or products containing appealing ingredients like quinoa or legumes.   
Q: Are there any innovations on the horizon in terms of product?
CN: As mentioned, innovations in western countries are mostly focused on millennials' health-focused and environmentally-friendly eating habits. In other areas of the globe, we notice different trends. For example, sales of frozen French Fries remain flat in Europe, but they are expected to increase in Asia and Russia where food tastes are changing toward more western styles of food products.
Q: How strongly has the sector recovered from the horse meat scandal? Any indicators of what was learned?
MG: The 2013 horse meat scandal initially hit demand for items like frozen burgers, but the sector rebounded quite quickly and has shown itself to be pretty resilient. The industry has taken a number of steps to reassure consumers who are now more aware of issues relating to food fraud and the provenance of the food they buy. New technologies have been developed to detect whether meat genuinely comes from the species described on the label. Retailers are also doing more to show their commitment to sourcing local products that can be easily traced.
However, more recent meat and poultry scandals in the UK and Belgium show things are still far from perfect. But here again, the direct impact on sales tends to be fairly short lived, with most consumers soon returning to previous buying habits. Longer-term shifts in demand for meat have more to do with perceptions over health, welfare and environmental impacts. While these issues appear to be having some impact on demand for red meat, poultry consumption is still on the increase.
On the policy side of things, the horse meat scandal led to a major rethink over how to combat food fraud across the EU. It also helped drive changes to rules on origin labelling – with the EU just this week publishing a new regulation that (from April 2020) aims to prevent consumers being misled over the origin of ingredients in processed foods.
About the authors

Cristina Nanni is a Frozen Fruit Analyst at Informa's Agribusiness Intelligence.

Max Green, Meat and livestock industry analyst, Informa's Agribusiness Intelligence.