Quality Assured
The Nestlé Quality Assurance Center in Dublin, Ohio, USA, is regarded as setting industry standards when it comes to state-of-the-art facilities and sophistication. Here, Zone AMS NQAC head, Robert Fabien, tells New Food about the centre's work and plans for the future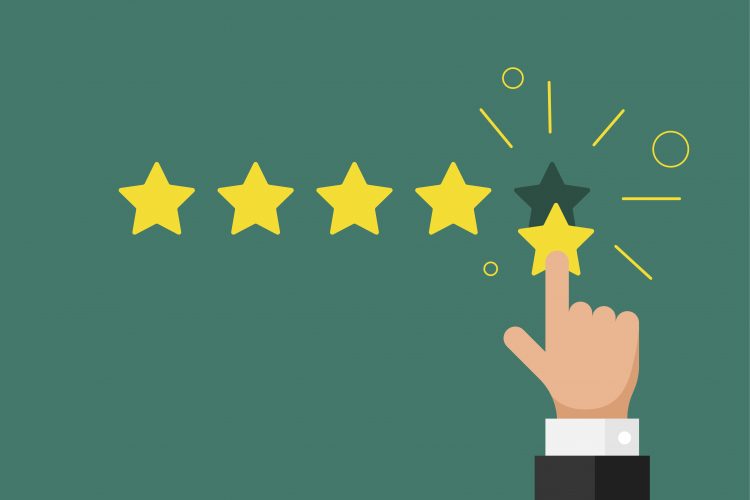 Can you tell us a little about the history of the Nestlé Quality Assurance Center in Dublin? How long has it been operating?
The Nestlé Quality Assurance Center (NQAC) was established in the 1950s in Marysville, Ohio. In 1991, NQAC moved to a new 45,000 square foot lab in Dublin, OH, our current location. The facility underwent an expansion in 2014 with an additional 32,000 square foot of lab space bringing the size of our facility to 82,000 square foot.
NQAC Dublin is the largest and most sophisticated testing facility in the Nestlé network and among the largest the world. Our facility has supported Nestlé, including its suppliers and co-manufacturers, for three decades. We recently expanded our food safety and quality support services to any business in need of support. 
Our mission is simple: we are dedicated to providing the highest quality analytical food safety testing, with industry-leading services and results for our customers and their businesses.
What sort of work is carried out there?
NQAC Dublin is an ISO 17025 Accredited Laboratory since 1998 that analyses food and beverage products to verify compliance with regulatory, food safety and quality standards. We examine a broad range of samples from water to raw and processed ingredients, processing environments, finished products and even packaging.
 How large is the team and what is your role?
The Dublin laboratory employs over 200 people, the majority of whom hold a Bachelor or Master's degree in Science and also a few have PhDs. I am the Director of NQAC laboratories for the zone America. This encompasses Dublin and three other laboratories in Toluca (Mexico), Araras (Brazil) and Santiago de Chile (Chile). The three other laboratories in LATAM are smaller sites ranging from 27 to 42 employees. My role embeds the full operational, financial and managerial responsibilities of these sites.
You have said that you have, "equipped this facility to satisfy all the needs for Nestlé" – what sort of specific needs does Nestlé have and how can the facility satisfy them?
Yes, indeed, NQAC Dublin has been built to satisfy all analytical testing needed to support Nestlé quality
NCAC Dublin , Ohio, is the largest and most sophisticated testing facitlity in the Nestlé network and among the largest in the world
and food safety management. In any food manufacturing company, analytical testing is an important competence and element of the food safety and quality management system, to ensure the protection and the satisfaction our consumers are naturally expecting. It ranges from microbiological tests (hygiene indicators and pathogens), chemical contaminants analysis (eg, pesticides residues or mycotoxins), allergens, GMO, adulterants but also nutritional parameters such as fat, protein, carbohydrates, sugar, vitamins minerals or fatty acids. We also do have testing for the identification of foreign body to support investigation and root cause analysis. We cover most of the analytical testing needs a food manufacturing company may need. At Nestlé, we do consider analytical testing expertise to be a core competence of food safety and quality management.
What sort of tests are you able to carry out? What services can you offer? What specific Nestle products have you worked on?
From a product testing view point, we are able to cover most of product matrices as Nestlé product categories is quite extensive. We also test raw material such as meat, cereals, fruits or vegetables as well as more elaborated ingredients such as flavors, oils or vitamins premixes.
We offer more than 150 analytical methods in-house to support food safety and quality, including chemical analysis, microbiology analysis, nutritional labelling, shelf-life studies, chemical contaminants, packaging analysis, allergens, GMOs, foreign body investigations and many more.
Nestlé plays a leading role in food safety and has always considered food safety as critical in food industry. Proper food safety management concerns all the actors of the food supply chain from the farm to the consumers. For that reason, we are engaged in many external activities related to food safety. At the end of the day, our goal is very simple: we want to ensure consumers feel confident in the foods they eat and feed their families. This can be achieved by having a strong food safety management internally and by advocating and promoting good practices externally. Competence and capability in advanced food safety and quality analyses is a core competence at Nestlé as part of food safety management.
Our analytical testing grew to accommodate the needs of the Nestlé businesses and then we found value in extending these services to our suppliers. We'll continue forward on this same path, with priorities that remain unwavering. We will continue to meet the needs of our clients by delivering quality services, provided in a highly responsive and timely fashion with the overall goal of assuring product quality and food safety. The service offer extended to external companies is aligned with this philosophy to engage more externally on food-safety-related topics, to share our analytical service and to maximise the utilisation of our assets.
Can you tell us more about the Global Food Safety Initiative's Technical Working Group, and Nestlé's involvement in it?
The Global Food Safety Initiative (GFSI) brings together key actors of the food industry to collaboratively drive continuous improvement in food safety management systems around the world. It aims at mitigating food safety risks across the value chain, by benchmarking adequate food safety management schemes.
Certifications delivered by accredited bodies confirm that a facility complies with the requirements of a given GFSI-recognized scheme. Nestlé is strongly involved within GFSI initiative. Anthony Huggett, our global corporate food safety and quality head, is part of the GFSI board and many Nestlé food safety experts are involved in various working groups to discuss, exchange and drive global improvement in food safety related topics.