Country Profile: United Kingdom
In this country profile we explore how Brexit could affect the UK farming sector and what's in store at the UK's main event for processing and packaging…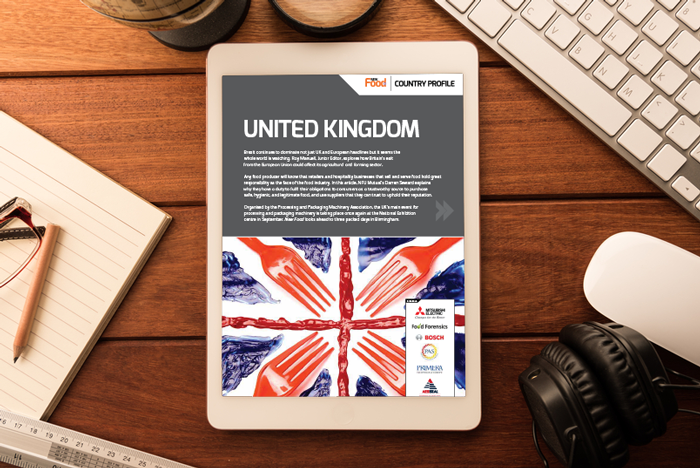 Brexit continues to dominate not just the UK and European headlines but it seems the whole world is watching. Roy Manuell, Junior Editor, explores how Britain's exit from the European Union could affect its agricultural and farming sector.
Any food producer will know that retailers and hospitality businesses that sell and serve food hold great responsibility as the face of the food industry. In this article, NFU Mutual's Darren Seward explains why they have a duty to fulfil their obligations to consumers as a trustworthy source to purchase safe, hygienic, and legitimate food, and use suppliers that they can trust to uphold their reputation.
Organised by the Processing and Packaging Machinery Association, the UK's main event for processing and packaging machinery is taking place once again at the National Exhibition centre in September. New Food looks ahead to three packed days in Birmingham.