Fighting Food Fraud in 2017 with the University of Portsmouth
In anticipation of Food Fraud 2017, New Food speaks to the University of Portsmouth for its insight into how best to fight food fraud in 2017.
In the latest instalment in New Food's Fighting Food Fraud series, Digital Editor, Roy Manuell speaks to Sally-Ann Krzyzaniak, Research Fellow, Accounting & Financial Management, Portsmouth Business School and Professor Lisa Jack from the University of Portsmouth.
Just how big an issue is food fraud at present in our industry?

The nature of food fraud means that it is impossible to give accurate figures on the size and cost of food fraud to the industry.  One way of assessing the impact of food fraud on the industry is by looking at losses. Work carried out by the University of Portsmouth and PKF Littlejohn LLP in 2014 estimated that the average cost of food fraud to the industry in the UK alone was 5.47% of expenditure which, just for FTSE listed companies, equated to over £11 billion1.
The average cost of food fraud to the industry in the UK alone was 5.47% of expenditure…
Aside from financial losses, a key consideration remains the impact on consumers. There have been, unfortunately, far too many instances where the deliberate adulteration of a product for financial gain has a direct impact on health and well-being, the melamine contamination of baby milk in China being the most well-known example. Even when the safety of a product is not affected, consumer trust can be damaged, with long term implications for brands, companies and the whole food industry.
What sort of solutions might we need to consider?

Food fraud is economically motivated, so it's most likely to happen when the fraud is unlikely to be detected, it is easy to perpetrate and it is profitable. Solutions to food fraud therefore need to address all three areas. For every fraud there is a paperwork trail, so putting in place appropriate management control systems and using accounting auditing techniques to "follow the money" are tried and trusted measures which can be used in the food industry to build resilience against food fraud and help detect it should it occur. 
Why is the relationship between science and food so key to driving forward progress?
Developing – and using – scientific testing to verify food authenticity is important in both the detection of food fraud and in establishing effective deterrents against it. However, it's impossible to test every single product for every single possible contaminant and the nature of food fraud means that new challenges to food authenticity are always being developed. That's why it's important to look at food fraud from a whole business perspective and not just assign it as a technical problem to be addressed by quality teams. 
It's important to look at food fraud from a whole business perspective.
Could you give us an insight into the sort of research the University is undertaking to address food fraud at present?
Our work at the University of Portsmouth addresses food fraud from a forensic accounting and management control perspective. In the last couple of years we have been working on the relationship between food traceability, labelling and food fraud. In particular, we are examining how traceability challenges might be enhanced and the extent to which technical auditors and enforcement officers can be expected to detect fraud. We've also carried out projects looking at specific sectors of the food supply chain. For example, Karina Einarsen, who was one of the candidates on the MSc Forensic Accounting degree, worked with Prof Lisa Jack on wine investment fraud, to examine how such frauds are committed, why they are carried out in such a manner, and to examine who are the targets for this type of fraud2
Imagine we are having this conversation in a year's time in the run up to Food Fraud 2018… What do you predict will have changed?

I would hope to see growing recognition in the industry of food fraud as a business problem, and not just as a quality or scientific problem. 

Why are events such as Food Fraud 2017 so important?
Events such as this help to highlight new issues and developments and foster collaboration between industry, academia and enforcement agencies.
We thank the University once again for its insight and look forward to the presentation from Lisa and Sally-Ann at Food Fraud 2017.
[1] Minimising fraud and maximising value in the UK food and drink sector in 2014. Jim Gee, Professor Lisa Jack and Professor Mark Button.
[2] This work was conducted in association with The Wine and Spirits Trade Association.
Food Fraud 2017
As we look ahead to Food Fraud 2017 to be held at Manchester's Renaissance Manchester City Centre Hotel on May 3, New Food Magazine brings you an exclusive interview series with some of the industry leaders speaking exclusively at the event. 
For more information on Food Fraud 2017, click here.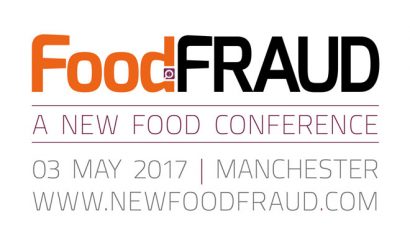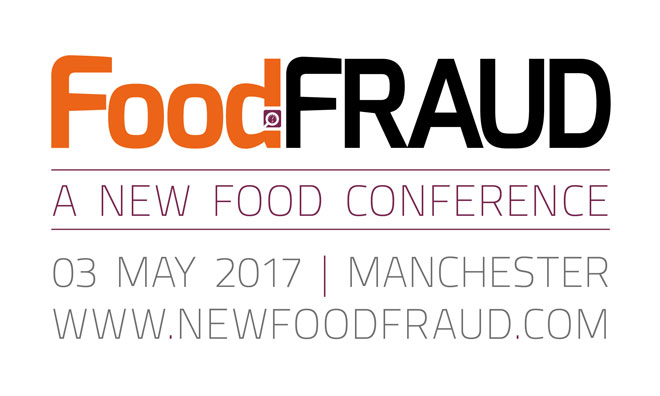 Gavan Wafer, National Food Crime Unit