Rerouting rice supply: VeeTee reflects on rice shortages in Asia
With extreme weather impacting rice yields across Asia, Moni Varma explains how VeeTee has been navigating soaring prices and adjusting its supply chain.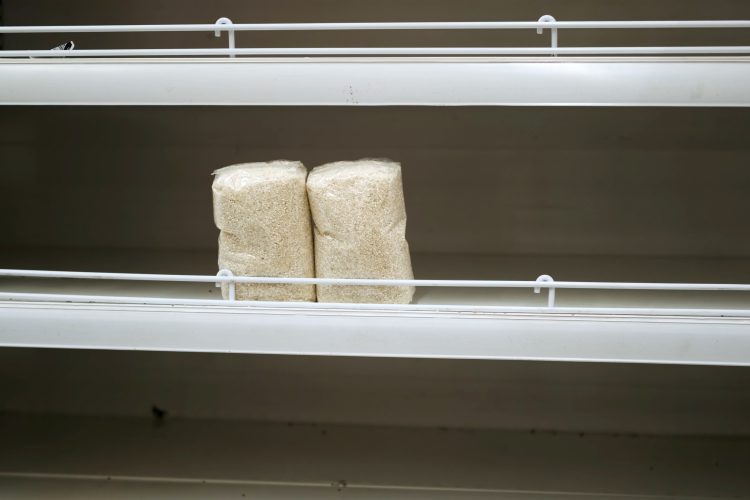 In recent months, concerns have been swirling in the food industry regarding rice shortages, but this has been for more reasons than one.
In his New Food column, Professor Chris Elliott outlined that there were "shortages of some staples" in India, "namely tomatoes, onions and rice, [which] were fuelling hyperinflation in the food sector". At the time of writing, Elliott noted that while there were various factors impacting food security in the country, he believed "the biggest cause of the problems have been caused by climate change".
Back in July 2023, India's government announced that it was placing a ban on export ban on non-basmati white rice and broken rice in an attempt to stabilise rice supply in the country. But just a few weeks ago, New Food reported that the prices of rice in Asia had reached a 15 year high, with the Thai Rice Exporters Association revealing significant price increases for numerous types of rice.
With the effects of El Niño and 40 percent less rainfall than normal in key central rice growing regions in Asia, New Food wanted to understand how much of an impact climate can have on the part of the rice sector that relies on imports.
Moni Varma is the Chairman of VeeTee Rice, a company based in Kent, England, that typically buys and imports shipments of rice from Asia to meet demand however, with shortages to contend with, Varma noted "the price of basmati has almost doubled from last year and as a result stockholding of basmati is about 50 percent of what we would hold normally".
Turning his attention to other types of rice, Varma disclosed that for "all other varieties" have been subject to price increases, and as a result of the export ban in India, VeeTee is "experiencing challenges in sourcing and pricing going forward".
While VeeTee is based in England, Varma revealed that it typically buys and imports its rice stock from countries in Southeast Asia, however Varma noted that these countries are "going through the same problems" when it comes to rice shortages.
There are currently just 13 rice mills in the UK, according to The Rice Association, thus meaning that many companies rely on rice imports from Europe Asia and North America to meet consumer demand. In fact, Varma told New Food that "for a while [VeeTee] had diverted [its] procurement to India but with the recent ban, [it is] now looking at South America" for its rice supply, perhaps suggesting other companies may also be considering rerouting their supply chain amid the shortages to continue to consistently meet demand.
But if this supply-chain switch is made, will it be a long term change? If so, where will this leave rice growers based in Asia  when they are able to grow rice at full capacity again?
Sector support from across the pond
With widespread concern regarding food security as a result of limited rice exportation, New Food asked Varma whether he believes there is anything that can be done by the sector to support rice farmers in Asia amid turbulent weather and profit concerns.
"We are currently working with a lot of farmers on a contract farming basis where they are paid a premium to grow rice free of certain pesticides," explained Varma, before noting that this model "is working well" for VeeTee.
"The farmers need more returns for their efforts in light of the global cost of living crisis…this is especially applicable to the smallholder farmers all over Southeast Asia," he continued.
But what else can be done to get rice shortages and subsequent food security concerns back on track? Well, according to Varma it largely depends on countries in Asia being subject to "better weather and less drought". However, even if the current situation in Asia regarding rice crops "[gets] back to normal" soon, Varma expects that "pricing will rise to reflect true input costs".
Adding to concerns, Varma explained to New Food that the war in Ukraine has "not helped [to] stabilise prices particularly as some of the importing countries face a shortage of wheat and hence move to rice". In these trying times, the industry appears to be adapting as best it can, but short term adjustments such as switching from wheat to rice importation is likely to have caused more strain on an already in demand rice sector, particularly when it is contending with limited supply. 
Dealing with the consequences
While the impacts on Asian rice exports have been making headlines recently, the consequences are something the sector will likely be having to deal with in years to come.
Providing some guidance for countries that do not typically grow rice on a large scale, Varma advised that they should "fund and keep a minimum quantity of stock as food security".
Varma noted that he believes "this burden falls on companies such as [VeeTee]" currently, but with limited financial ability to tackle the problem from, he explained that Government support is becoming "increasingly necessary" as the shortages persist.
"If there are adequate returns to the smallholder farmers, the whole supply chain will pull out all stops to ensure a continued and sufficient supply of rice subject only to severe inclement weather or other acts of God," continued Varma.
Putting a lid on rice inflation is not easy, especially when many countries across Asia are facing on going uncertainty regarding agricultural crop stability as a result of the weather. However, it seems that rerouting supply chains, at least until the shortage storm settles, may be a key way to enhance the resilience of Asian communities in the face of adversity.