"People love a bargain": Innovating in the snack food sector
Find out why the Managing Director of Valeo Snackfoods thinks it is important to create new types of snack foods for high street discount and bargain stores.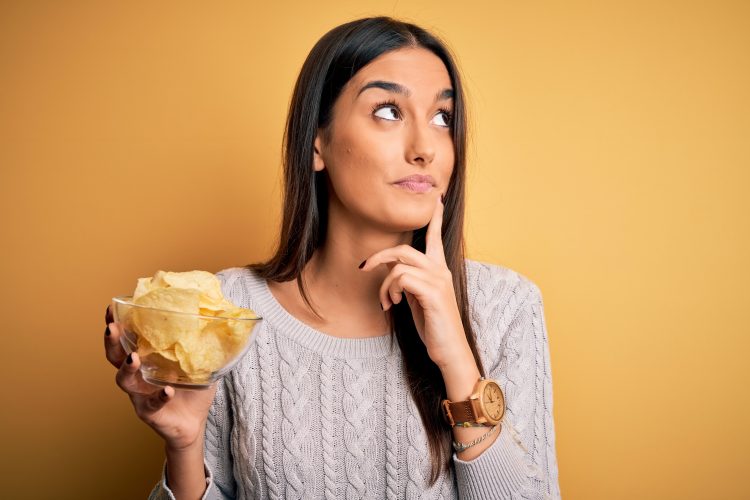 "People love a bargain", that's what Russell Tanner, Marketing Director of Valeo Snackfoods, told New Food in our latest interview. With many discount retail stores setting up shop across the UK in recent years, as well as the cost-of-living crisis to contend with, the demand is there for cheaper food products, but what is it that Brits really want in their trollies?
Well, according to Tanner, consumers want "new and exciting" snack foods to try, specifically ones with an appetising price point and that come in a myriad of flavours.
The popularity of crisps
There are currently 51 potato crisps and snack production businesses in the UK. IBIS World has said that this number is a 1.6 percent increase from 2022, thus suggesting that British consumers are spoilt for choice when it comes to snack options.
Some big names in the UK snack industry include Walkers, KP Snacks and Valeo Snackfoods, all of which offer a variety of flavours, pack sizes and crisps.
According to Statista, in 2017, Walkers had the largest volume of sales when it came to crisps, selling 77 million kilograms. Coming second were supermarket own brand crisps, generating 20 million kilograms worth of sales.
However, in 2010, Valeo Snackfoods became the new snack food company on the block after the acquisition and merge of Origin Foods and Batchelors. Since then, the company claims it generates annual sales of more than €1.2 billion through, in its own words, "acquisition, integration and a relentless focus on innovation in everything we do".
Setting up Seven Continents
In November 2022, Valeo Snackfoods announced the launch of "Seven Continents", a travel inspired bargain snack brand with flavour inspiration from Mexico, China, Thailand and Britain.
"We are taking inspiration from flavours around the world," Tanner told New Food.
"We want to bring the best of many cuisines from around the world to the UK market in snack form. All it takes is a walk down your local high street to see how much Brits love different cuisines".
From China to Mexico, Tanner explained that Seven Continents' first launch is all about taking a diverse range of flavours and turning them into snacks. Keen to express that affordability is an important aspect of the new brand, Tanner explained that the products have a "price point of around a quid" (that's £1 in less colloquial language).
"I think it's really important to innovate everywhere. Consumers love innovation. They love new things to try, especially in snack foods. But specifically looking at bargain stores or high street discounters, I think it's even more important to innovate in that sector," explained Tanner.
Discount stores to the rescue
In the UK, there are currently numerous discount stores, including the likes of B&M, Home Bargains, Poundland and Wilko.
A discount store, by definition, is a retail store that sells products at prices lower than those asked by traditional retail outlets, according to Britannica.
"It's a growing sector," claimed Tanner, "so for me, it's an important area for snacks because it's gaining popularity and I think it's going to increase and become more important".
"In fact, we believe that shoppers that go there want to try new and exciting products. It's just a really nice fit at the minute."
With the words "food inflation" occupying many headlines in recent months, and consumers seeing across the board price rises, Tanner explained: "People always love a bargain, but the reality is in the current economic climate I predict that we are going to see shoppers relying less on big name supermarkets and going out themselves looking for the best bargains.
"I think that, with food getting more expensive, we might see the return of people 'eating in, treating in'. With this in mind, I think that discount stores provide a brilliant opportunity to go and grab some exciting food so that you can have a night in rather than going out."
Trying to help Brits "save a few quid" while still allowing them to get "really high quality, great value products", Tanner seemed excited with Seven Continents' innovative offerings.
Will Brits branch out?
With the plan for Seven Continents to "be a widely recognised brand in five years' time", Tanner told New Food that he hopes there will be a wider variety of snack offerings in the future.
"If you look at the range at the moment, it's very much in the savoury snacking fixture. There's a number of different ways we could take this brand
"At the moment we've got tortillas and different shapes of crisps, so in the future I see Seven Continents being a brand that spans across multiple snack categories and formats."
Hoping that Brits will have a taste for global cuisines, Tanner forecasted that by providing consumers with a "much wider offering for UK shoppers in the high street discount channel", they will be willing to brand out and try flavours that stray from the more familiar offerings already widely available.