Meat doesn't have to be the villain
Bethan Grylls looks at the narratives that have formed around the plant-based and meat sectors, and suggests that the 'unquestionable' health and sustainable halo that once shrouded plant-based may be dimming. Meat industry – it's your time to shine!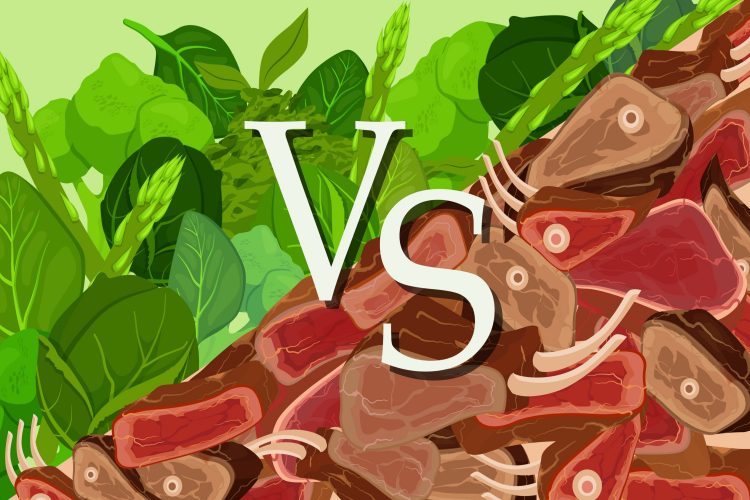 Undoubtedly, the word of 2020 was 'unprecedented', but it didn't take long for a new buzzword to emerge the following year: 'sustainability'. We may have been aware of climate change for some time, but it wasn't until more recently that it began to enter everyday discussion.
Everything we hear today is about impact – and that's not a bad thing! It's wonderful to see companies and consumers alike paying closer attention to the effects we are having not just on our planet but on communities too. But what is concerning (and likely to become the new word on the block) is greenwashing.
We recently featured an article which suggested greenwashing is the new food fraud and this inspired the topic of a panel session at the upcoming Food Safety Conference, which you can catch on 5-6 October in London, UK and online. I have no doubt that there have been, and continues to be, acts of greenwashing within the sector, but those doing so, be warned!
Sustainability claims come in a variety of forms, but the ones I'd like to focus on are those made around plant-based. This category has rapidly gained the status of 'sustainable food' and although I do not doubt plant-based (in my humble opinion) is kinder to the planet, I do not believe all plant-based products automatically fall into this category. Avid readers of New Food will no doubt know my stance on the future of food all too well – it's about balance and moderation; I'm a flexitarian, don't you know.
I recently visited Kerry's Global Innovation Centre in the Republic of Ireland and had the pleasure of hearing from a number of experts. On this short but eventful trip to Naas, I not only fell prey to the "Kerry Kilo" as the employees jovially refer to it (there was a lot of food tasting), but I was introduced to the phrase "Plant-based 3.0".
At first I thought this could be yet another buzzword, but as explained during the talks, this concept aptly explains the evolution of the movement. Essentially, we have expanded from an extremely niche sector, comprising vegetarians and vegans in which choice was limited and the driver was ethics alone, to a point where meat eaters have taken note of the potential benefits such a diet could have on the planet. However, we are now reaching a point where people are not just accepting product claims, but demanding the evidence behind them. Consumers may not be food and drink experts but they're becoming wiser to the smoke and mirrors employed by some.
It is fair to say that some are taking advantage of the sustainable halo that has formed around plant-based, and while the view on plant-based has been seen through rose-colour specs, the opposite can be said for meat; a sector which has suffered perhaps harsher judgement than it warrants, automatically assumed to be bad for the planet. Yes, evidence does suggest it has more of a negative impact, but it doesn't need to – and it also has its upsides, which aren't as vocalised. As the saying goes, there's two sides to every story.
During my conversation with Juan Gabriel Aguiriano Nalda, Kerry Group's Head of Sustainability and Technology Ventures at the company's Naas-based hub, we spoke about the way in which agriculture and livestock has been segregated; divided into two different categories. As such, certain processes (like the use of natural fertilisers over chemical) wherein nature can help itself have been forgotten for the sake of quick wins.
The meat sector has arguably become a villain in many people's eyes, but I question whether it is helping itself. Of course, some farmers have noticed this narrative arc and acted. Within the pages of this edition, you'll read about some of the good practices the sector is taking and ways in which it is contributing positively towards health and even against climate change-driven disaster.
As plant-based greenwashers are exposed, the meat sector has an opportunity to take stock, utilise technology and new techniques (such as personalised livestock nutrition – yes that will become a big thing) and make strides towards becoming more environmentally friendly. Meanwhile, the honest plant-based players can smile to themselves as they continue their good work and reap the rewards.
There's room for meat, plant and hybrid options, so long as there's integrity.
Just because sustainable is the word on everyone's lips, doesn't mean meat's story is over. Sustainable meat production is possible – if we're clever.
Related organisations
Related people